Yooka-Laylee Kickstarter already a success
Playtonic Games hits goal in less than an hour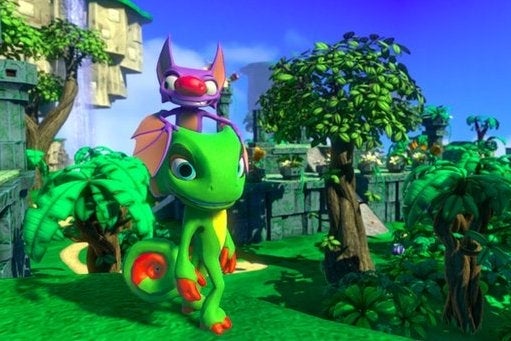 3D platformer Yooka-Laylee launched a Kickstarter campaign today and was funded in under an hour, proving that not everyone struggles with the dreaded crowdfunding fatigue.
At the time of writing the game had raised £494,582 from 12,676 backers on an original goal of £175,000.
The game is being developed by Playtonic - home to the creative talent behind the Banjo-Kazooie and Donkey Kong Country - which no doubt helped nostalgic gamers reach for their PayPal account details.
Right, it's official: if we hit a million by midnight we're going to make @grantkirkhope play a Ukulele outside the E3 convention centre

— Playtonic (@PlaytonicGames) May 1, 2015
"Bleeding Norah, the Yooka-Laylee Kickstarter is not only live, but you've funded it before we could even press the 'post' button! The Playtonic team would like to sincerely thank everyone who's backed us so far. From day one your response to our studio has amazed us - and now we can give you a bigger game, on your games platform of choice," said Playtonic of the success.
Yooka-Laylee will be available on Windows, Mac, Linux, Xbox One, PlayStation 4 and Wii U and Playtonic is aiming for a release date of October 2016.