Yokai Watch 2 reigns supreme in Japan
Shin Uchi holds the top spot after a superlative 2014 for Level-5's franchise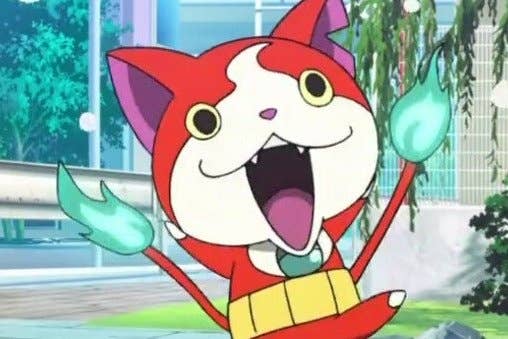 Yokai Watch 2: Shin Uchi kept its place at the top of the Japanese charts, though there were no new releases to challenge its dominance.
The popularity of the Yokai Watch series was underlined this week by Japanese sales data for 2014. Level-5's series accounted for three of the six best-selling console games of the year, with Shin Uchi placing fifth overall despite having been available for less than three weeks when the chart was collated.
And it added another 207,000 sales last week, pushing ever closer to 2.5 million overall. Pokemon Omega Ruby & Alpha Sapphire is also close to that same milestone, selling a further 110,000 copies to close out the week in second place.
The software top ten is below, with lifetime sales in parentheses:
1.[3DS] Yokai Watch 2: Shin Uchi (Level-5, 12/14/14) - 207,932 (2,247,129)
2.[3DS] Pokemon Omega Ruby / Alpha Sapphire (Pokemon, 11/21/14) - 110,895 (2,394,239)
3.[3DS] Super Smash Bros. for Nintendo 3DS (Nintendo, 09/13/14) - 70,913 (2,072,848)
4.[Wii U] Super Smash Bros. for Wii U (Nintendo, 12/06/14) - 58,008 (529,244)
5.[3DS] Monster Hunter 4 Ultimate (Capcom, 10/11/14) - 45,754 (2,391,014)
6.[Wii U] Mario Kart 8 (Nintendo, 05/29/14) - 28,403 (880,180)
7.[3DS] Yokai Watch 2: Ganso / Honke (Level-5, 07/10/14) - 24,121 (3,064,221)
8.[3DS] Final Fantasy Explorers (Square Enix, 12/18/14) - 22,928 (233,796)
9.[PSV] Gundam Breaker 2 (Bandai Namco, 12/18/14) - 18,104 (101,768)
10.[PS4] Grand Theft Auto V (Rockstar Games, 12/11/14) - 17,451 (135,665)
And here's the hardware chart, complete with the prior week's sales:
1.New 3DS LL - 76,439 (105,947)
2.PlayStation Vita - 56,700 (42,405)
3.PlayStation 4 - 42,216 (33,150)
4.New 3DS - 40,338 (49,503)
5.Wii U - 30,031 (43,950)
6.3DS LL - 19,096 (25,653)
7.PlayStation 3 - 17,867 (12,578)
8.3DS - 17,293 (15,171)
9.PlayStation Vita TV - 1,305 (1,090)
10.Xbox One - 637 (1,162)