Xbox SmartGlass downloaded 17 million times
Microsoft details the future of SmartGlass on Xbox One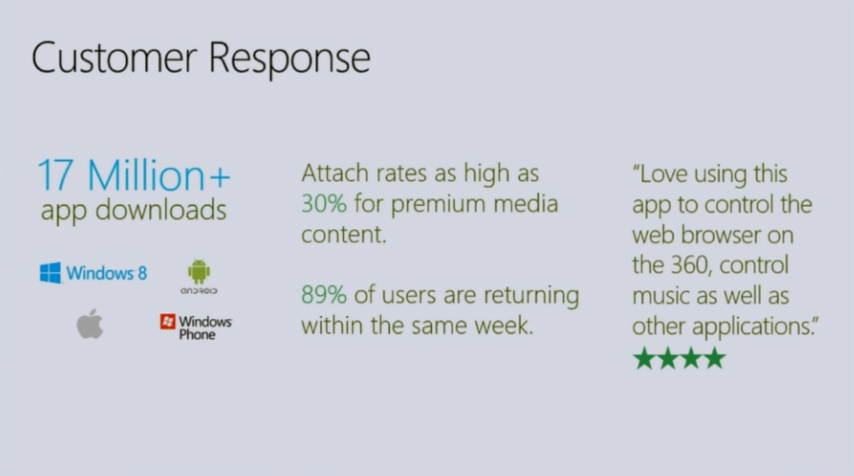 In a presentation at Build 2013, Microsoft principal program manager Rosa Thomas revealed that the Xbox SmartGlass companion app has been downloaded 17 million times since its launch in October 2012. She also said that 89 percent of users returned within the same week, with users spending 16 minutes on average with SmartGlass per application. Thomas said that partners can use SmartGlass hooks to deepen engagement, expand their audience, improve discoverability, and promote more social connections.
She also detailed the upcoming Xbox One SmartGlass experience. One major change is that the SmartGlass does not auto-launch the companion content for what's on your main Xbox One screen.
"[The users] like the control. We have so many things we want them to see and do. We didn't want to presume what the user wants to do," she said.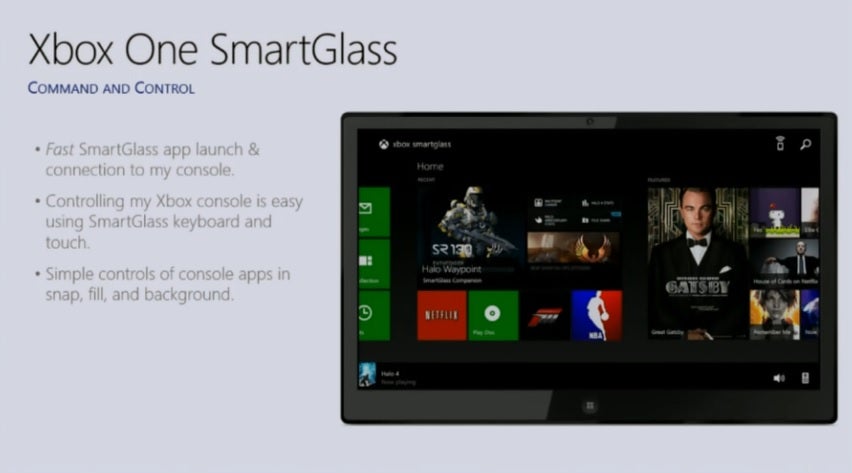 The new SmartGlass is multi-functional, looking more like a Windows 8 tablet when launched. Users can even pin apps and games to Xbox One SmartGlass, like the Windows 8 Start Screen. SmartGlass has a new Help feature, with Thomas stating that all Xbox One developers are required to have some content for the Help function built-in to their games. SmartGlass experiences range from filterable maps in Forza Horizon, song lists for Karaoke, or clips and chapter selection on movies.
Thomas explained that the Xbox One would support up to 16 SmartGlass connections on a single console, with access to local hardware options, including accelerometers and touch. Streaming game content to the SmartGlass device is allowed, but only for exclusive SmartGlass apps, with Thomas stressing that it's not intended for remote play. Finally, she also played up the connection between Xbox One and Windows 8, allowing users to load up content on the Xbox One via the Devices charm in Windows 8.1.
The presentation outlined a SmartGlass that's a far bigger part of the Xbox One, but it remains to be seen if developers will support it the way Microsoft hopes they will.