Xbox One Twitch streaming coming in 2014
Microsoft's console won't have built-in Twitch streaming at launch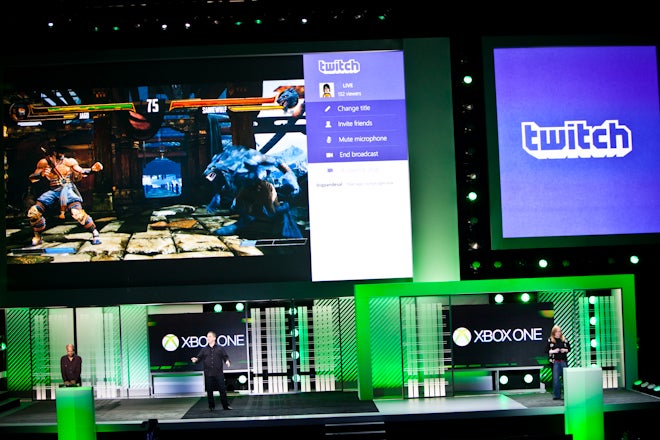 Microsoft has announced that while a Twitch app will be available on Xbox One at launch, Twitch streaming from the console won't be available until the first half of 2014. The Twitch app can be downloaded by Xbox Live Gold members and will include Xbox One media achievements.
"We know the ability to instantly broadcast gameplay is something the gaming community is excited about, and we are too," said the company on its Xbox Wire news site. "We are working to ensure the initial Twitch on Xbox One broadcasting experience meets the expectations of the Twitch community, so while this feature won't be available right away, we'll let you know as soon as it is ready. Our goal is to deliver it during the first part of 2014."
Xbox One owners will still be able to share their video via the Xbox One Game DVR and Upload Studio, which can upload gameplay clips to Xbox Live or Microsoft's cloud-based SkyDrive service. Once on SkyDrive, the game clips - which will be 720p mp4 files - can be downloaded for editing or upload to another video service.