Xbox One promises feature rich Live service
Microsoft describes new Followers and Reputation systems, will allow digital content sharing for all Xbox Live users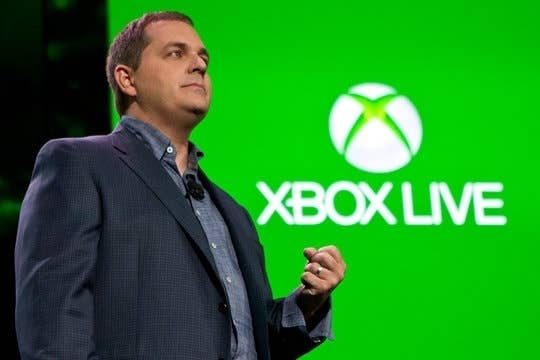 The Xbox One's online service will offer players a more dynamic and malleable experience, including features for screening other players and sharing content among members of the same household.
The majority of community activity will be channeled through the new "Friends" app, which will offer immediate access to a real-time feed of your friends' activity, and a summary of your own recent activity, achievements and uploads.
With each user's friends list now capped at 1,000, Microsoft has developed several new ways to sort and select the people with which you interact. Friends that you play with regularly can be marked as "Favourites," allowing you to locate and communicate with them more easily, while the new "Smart Match" function will perform customisable background searches for online games.
Smart Match is tied to a new "Reputation" system designed to help users recognise and ignore troublesome gamers, while also locating and connecting with gamers whose interests and tastes match their own. Each person's Reputation level will be tied to their behaviour on the service, specifically the number of times other users have used the "Block" button to break contact with them.
This also represents a drive towards making Xbox Live a more hospitable and welcoming place to play. "It's not so much could I play with you, it's should I play with you," said Michael Dunn, Xbox Live's program manager.
In a nod to the emergence of Twitter, Xbox Live will also boast a more impersonal "Followers" feature. A particularly skilled Forza player, for example, can be 'followed' by any other Xbox Live user, giving them access to that player's activities, scores and uploads through their friends feed. That relationship will be one way only, and the feature can be disabled altogether at each user's discretion.
Achievements have also been improved. On Xbox One, they will be "decoupled" from the game, allowing developers to set new achievements based on the way people are playing. Developers will also be able to set community achievements, which will require collaborative effort to fulfil and be met with a suitably collaborative reward.
It also seems that traces of the sharing features touted at the Xbox One's survived the public backlash and subsequent back-pedalling. All Xbox Live users will be able to designate a "home console," so that all members of their household will be able to access their digital content. Gold members will be able to share the service's privileges in the same way.
"Your family members, friends that may visit your home, when they're logged in to that console, whether you're there or not, they will be able to access things like multiplayer and the other benefits you get as a Gold subscriber," said Kimberly Johnson, Xbox Live's lead program manager.
For more information, watch the videos below.