Xbox One headset adapter not coming until 2014
Turtle Beach extends its hardware agreement with Microsoft, but its headsets are pushed back until 2014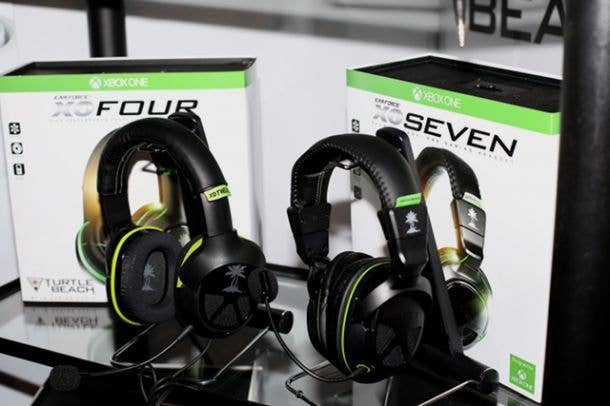 Gaming audio accessory manufacturer Turtle Beach has revealed that Microsoft will not release its Xbox One headset adapter for third-party headsets until early 2014. The new comes from Turtle Beach's announcement that it has extended its partnership with Microsoft to create accessories for the Xbox One. Turtle Beach has two headsets, the XO Four and the XO Seven, that will launch for the Xbox One in the first quarter of 2014.
For the Xbox One, Microsoft has a proprietary data port that's not compatible with most Xbox 360 headsets. Turtle Beach confirmed to CVG that Microsoft's headset adapter will also be needed for new headsets. The adapter will be included with every Turtle Beach headset.
"We are very excited about the coming Xbox One launch and expect to continue to work closely with Microsoft to deliver the best audio products and capabilities for the Xbox One through 2014 and 2015," said Turtle Beach CEO Juergen Stark. "I know we will excite consumers with our new headsets in the coming months and I am looking forward to the launch of the XO Four and XO Seven in early 2014."