Xbox One coming in November for $499
Microsoft shows off 13 titles for the upcoming console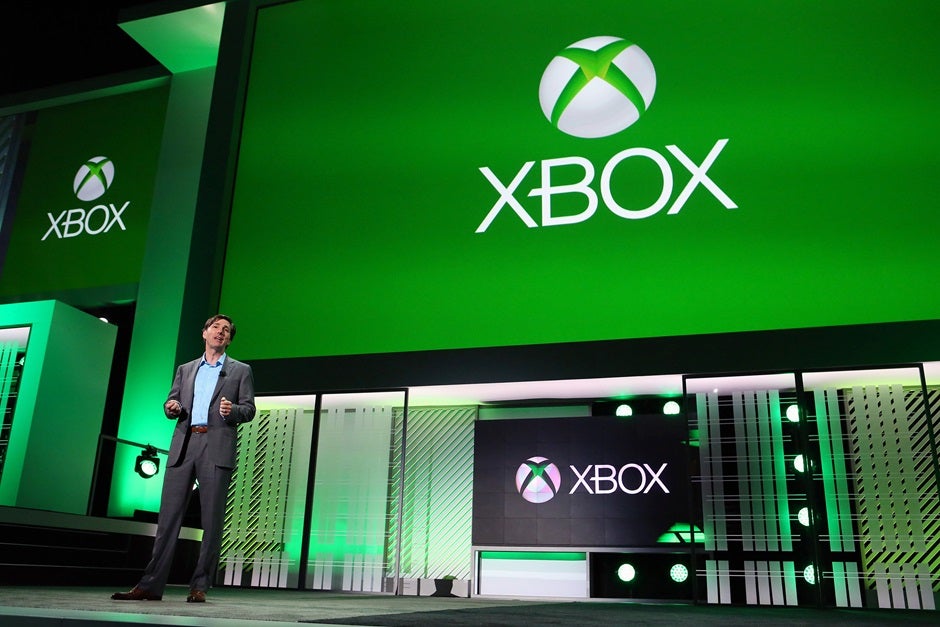 Today, Microsoft kicked off E3 2013 with its press conference event, announcing that the Xbox One will be available in 21 global markets in November 2013. The system will carry a retail price of $499, €499, or £429 depending on your region.
As promised, the event focused on the Xbox One's gaming prowess. The conference started with no talking and no numbers, moving right into a trailer for Metal Gear Solid V: The Phantom Pain. The trailer shows series protagonist Solid Snake in a desert environment riding horses, Jeeps, and other trucks past guards and weather effects like sandstorms. Kojima Productions promised "realistic passage of time" and "deeper stealth action" in the trailer.
Microsoft president of Interactive Entertainment Business Don Mattrick and Kojima Productions' director Hideo Kojima took to the stage to welcome everyone to the conference. Mattrick mentioned the 13 exclusive titles coming to Xbox One, down from the 15 exclusives mentioned previously.
"Xbox One made Metal Gear Solid shine with its graphics," said Kojima before leaving the stage.
Microsoft senior vice president Yusuf Mehdi then came onstage to show off the redesigned Xbox 360, available today. He also announced that Xbox Live would be improving heading up to the Xbox One's launch. Starting on July 1, Xbox Live users will receive to free downloads per month, beginning with Assassin's Creed II and Halo 3. It sounds like Microsoft has learned from the success of Sony's PlayStation Plus program.
"Our commitment to the Xbox 360 has never been stronger. And it's not just the console that's going to get better; we're going to make the Xbox Live Gold membership better too," said Mehdi.
Then Microsoft revealed the trailer for World of Tanks: Xbox 360 Edition, with Wargaming chief executive officer Victor Kislyi taking the stage to talk about the game.
"We have developed a global hit on the PC and are now bringing this to Xbox 360. When we thought about which console platform delivers the best console experience, Xbox 360 and the 48 million member Xbox Live community were the perfect match," explained Kislyi.
Two sequels for Xbox 360 were then revealed: Max and the Magic Marker follow-up Max: The Curse of Brotherhood and Dark Souls II.
Microsoft then switched gears to talk about games coming to the all-new Xbox One, with Microsoft Game Studios vice president Phil Spencer coming onstage.
"We have more titles in development now than in any other time in Xbox history," said Phil Spencer.
Trailers and demos were shown for Crytek's Ryse: Son of Rome, Killer Instinct, Insomniac's Sunset Overdrive, Turn 10's Forza Motorsport 4, Mojang's Minecraft: Xbox One Edition, Remedy's Quantum Break, D4, the Kinect and SmartGlass-powered Project Spark, Capcom Vancouver's Xbox One exclusive Dead Rising 3, CD Projekt Red's The Witcher 3: Wild Hunt, EA DICE's Battlefield 4, Capy's Below, Black Tusk Studios' unnamed title, a new Halo, and Respawn Entertainment's Titanfall. Various developers and executives came onstage to talk up the power and possibility of the Xbox One platform.
"I've been searching for a way to make this game for a long time," said Crytek CEO Cevat Yerli about Ryse: Son of Rome.
"We listened, and Killer Instinct is back, only on Xbox One!" added Spencer. The game is being developed by Rare and Double Helix
Turn 10 Studios' Dan Greenawalt showed off Forza Motorsports 5's new cloud-based Drivatar feature. Your Drivatar learns how you play and will continue to race around the world even while you're not online, meaning Forze players will always can online opponents to race against.
"The new generation is about more than poly count or texture resolution. With the power of Xbox One, we've transcended," said Greenawalt.
Microsoft corporate vice president Phil Harrison talked about the company's commitment to independent developers, a counter to Sony's recent push for indie titles.
"Nobody has been more committed to supporting indie development than Microsoft," said Harrison.
Remedy Entertainment writer Sam Lake showed off Quantum Break, this time featuring the game side of the title, which had a live-action component shown at the previous Xbox One reveal.
"This will be the ultimate Remedy experience. And watching the show gives you insights into how you'll play the game. The choices you make in the game create your own personalized version of the TV show. We set out to revolutionize entertainment, combining an explosive action game with a dramatic TV show and blurring the lines between the mediums," said Lake.
"We share a passion, to put the ability to create in the hands of everyone," Microsoft Studios' Dave McCarthy, showing off the LittleBigPlanet-style Project Spark.
Xbox One chief product officer and Xbox Live general manager Marc Whitten detailed the new Xbox Live, including features like SmartGlass, SmartMatch, and Game DVR. The system will save your game play like Sony's PlayStation 4, allowing you to edit the footage with Upload Studio. From there you can edit and share videos through Twitch, which is built into Xbox One. Players are also no longer held back by the 100 friends limit, as Microsoft wants Xbox Live to be like your other social networks.
Whitten also announced that Xbox Live is moving from Microsoft Points to real money, mirroring the company's stance with Windows 8 and the Windows Store. Finally, family members in the same household can enjoy all the benefits of your Xbox Live Gold account, including online multiplayer.
EA Games Label executive vice president Patrick Soderlund revealed that Battlefield 4's DLC Second Assault would be available first on Xbox One, with no specific timeframe given to the extra content's release on other platforms.
Phil Spencer returned to the stage to talk about Microsoft's further investment in first-party development. The company is investing in five new studios, including Black Tusk Studios, who had a brief clip of an unnamed espionage-themed title to show off.
343 Industries general manager Bonnie Ross announced an all-new Halo title for Xbox, minus a specific number or subtitle. The new Halo will be available on Xbox One sometime in 2014.