Xbox Live Arcade, Indie Games go missing
Minecraft, hundreds of other titles disappear from Xbox 360 digital storefront, Microsoft looking into issue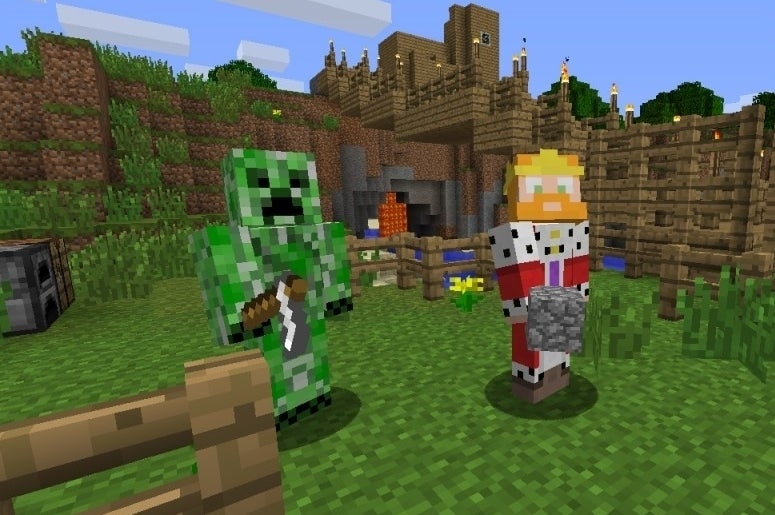 The Xbox Live Arcade and Xbox Live Indie Games catalogs are looking a little light at the moment, as hundreds of titles disappeared from the Xbox Live Marketplace this morning. The company has since issued an Xbox Live service alert about the issue, saying it is "working diligently to get everything back on the up-and-up as quickly as possible."
As noted by Xbox Live Indie Games developer Milkstone Studios, the Xbox Live Indie Games catalog was cut to just 949 available titles. Previously more than 2,000 titles were on offer at the store. Affected titles no longer available as of this writing include Castle Miner Z, the storefront's first million-selling title.
A similar culling of content has happened on Xbox Live Arcade, where only 135 games from the system's eight-year lifespan are currently available. Affected titles include some of the system's biggest hits, including Minecraft: Xbox 360 Edition.
Games that have already been downloaded onto an Xbox 360 will still work fine, but users looking to re-download the titles are unable to do so.
[UPDATE]: A Microsoft spokesperson provided the following comment to GamesIndustry International: "We're aware there is an issue affecting the Xbox Games Store that has temporarily removed some content including Xbox Live Arcade and Xbox Live Indie Games titles. This is a technical glitch and we're working to fix the issue as soon as possible. We apologize for any inconvenience."