Xbox One 24-hour game demo "posted in error"
Microsoft may have accidentally leaked a new game demos plan in the US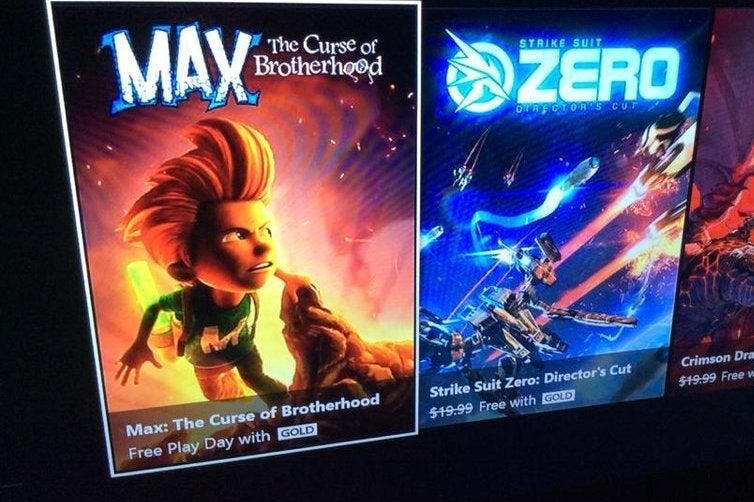 Earlier today, a poster on Reddit discovered that Microsoft had potentially revealed a new program to enable Xbox Live Gold subscribers to demo whole games for a 24-hour period. Max: The Curse of the Brotherhood had been stamped with the label, "Free Play Day with Gold."
Microsoft, when reached for comment, told GamesIndustry.biz, however, "A promotional tile for 'Max: Curse of the Brotherhood' was posted briefly on the US dash in error yesterday. We apologize for any inconvenience. We're constantly exploring different ways to offer more benefits to our Xbox Live Gold members and will keep them updated when special offers become available."
Note that posting something in error doesn't mean it's not happening. It could simply be that Microsoft jumped the gun and revealed the promotional tile ahead of schedule. A "free play day" would certainly be an enticing program for Xbox Live Gold members and could give the paid subscription more value overall. Depending on the game, 24 hours is enough to make it through a large chunk or even complete a title. For now, though, Microsoft has yet to confirm anything officially.