Xbox gaming tablet to debut before next console - report
Microsoft is apparently building a 7-inch Xbox Surface device with a focus on games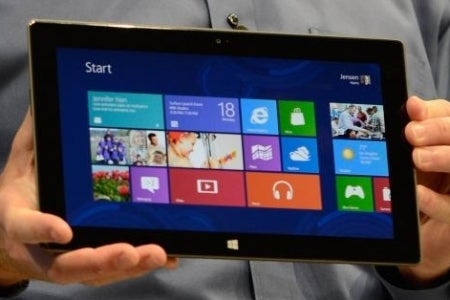 Xbox SmartGlass is just the beginning of Microsoft's tablet device ambitions, if a report from The Verge proves to be accurate. Citing "multiple sources familiar with plans within Redmond," the publication states that Microsoft is currently building a 7-inch Xbox Surface tablet with a focus on gaming.
The Xbox Surface will likely incorporate a custom ARM processor and high-bandwidth RAM so that high-end games can be played smoothly. It's still possible that specifications could be altered to accommodate an unannounced Intel SoC, The Verge noted.
Apparently, Microsoft has some of its team in Silicon Valley working on the Xbox Surface right now, and several Xbox-related buildings have been locked down so that employee access is limited as Microsoft continues testing of the new tablet.
Microsoft, of course, does not comment on rumor or speculation, but the report suggests that Xbox Surface will actually launch before the next Xbox console. The tablet wars are heating up, and if tablets are going to take a huge chunk out of the home console space, you better believe Microsoft wants a piece of that pie. Similar to Windows Phone 8, however, the company is going to face some stiff challenges in a very, very competitive and increasingly crowded market.