Xbox expands Nintendo Switch support with Ori and the Blind Forest
Acclaimed platform game joins Cuphead and Minecraft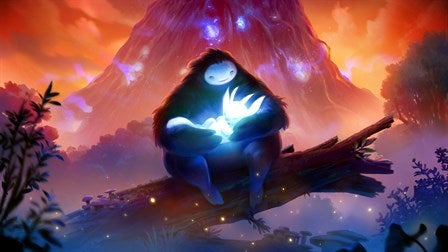 Update: Microsoft has contacted GamesIndustry.biz to state that Cuphead is not an Xbox first-party title, but is actually owned by Studio MDHR. Nintendo stated in March that the game was released on Switch with support from "our friends at Microsoft".
Original Story: Microsoft's blossoming friendship with Nintendo continued today with the news that Ori and the Blind Forest Definitive Edition will arrive on Switch next month.
The hit 2015 game by Moon Studio joins Cuphead and Minecraft as Microsoft-owned IP making the move to Nintendo's console. It was revealed as part of Nintendo's latest indie game showcase ahead of Gamescom.
The news follows the E3 reveal of Banjo-Kazooie coming to Nintendo's Super Smash Bros series. Banjo and Kazooie are characters that made their debut on N64, but are now owned by Xbox. Elsewhere, Microsoft's recently acquired studios Double Fine, Ninja Theory and Obsidian all have titles due for Nintendo Switch.
Microsoft has been open about releasing its games on more platforms, including PC and mobile, as it looks to expand its audience of Xbox Live and Game Pass subscribers. The firm also offers a number of video game technology solutions that is available across every gaming platform. The firm's Azure cloud service, for instance, is being utilised by PlayStation.
However, the company remains committed to its own hardware, with a new Xbox scheduled for release next Christmas.
The relationship between Microsoft and Nintendo dates back to the birth of Xbox when Nintendo sold its share in UK studio Rare to the company. Rare continued to develop titles for Gameboy Advance and Nintendo DS until 2008, and Microsoft also sanctioned a DS version of Age of Empires.