Xbox Entertainment Studios hires new chief design officer
Tellem's division appoints Elan Lee in TV push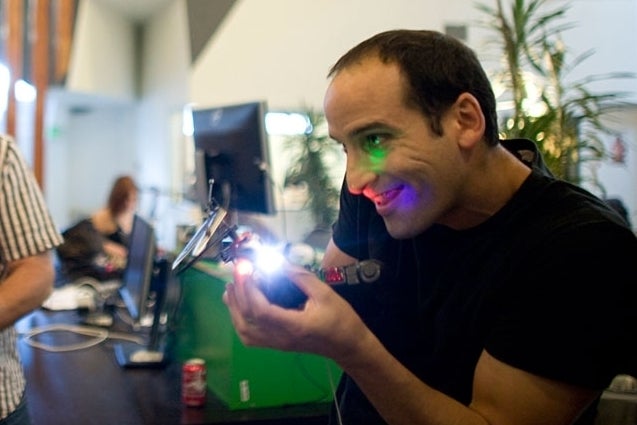 Microsoft has appointed Elan Lee as the new chief design officer of its Xbox Entertainment Studios division in Santa Monica. He'll work with division head Nancy Tellem as Microsoft focuses on creating television experiences for the new Xbox One console.
Lee describes himself as a "professional technologist and storyteller," and most recently was the founder and chief designer at Fourth Wall, an entertainment company specialising in interactive experiences. It uses its propriety platform, RIDES, to tell stories across browser, email and mobile and recently won awards for its original series Dirty Work.
The world of games and indeed Microsoft should already be familiar to Lee, who was a lead game designer at Microsoft Game Studios between 1997 and 2003, and worked on the original Xbox. He's also worked on an ARG to promote Microsoft's Halo 2, I Love Bees, and spoke to Wired about it in 2007.
"In the case of Halo, where there's a great story and a community really excited about that story, what we had to do was create a network. That's what pay phones were. Any time you have both a network and a story you have the potential to deliver a compelling breakthrough experience," he explained.
"What we try very hard to do is create the most compelling story possible within that framework. Microsoft Vista was a great example of this in which we created the Vanishing Point. Microsoft has an amazing network. It has access to TV spots and Web sites, and it has this massive community. But it's an operating system. There's no story there. We have to activate the community so that it'll feel inspired to use the existing network to find bits and pieces of the story, to reassemble them and to share them with everyone."
Below you can see Lee's 2010 TED talk on The Evolution of Storytelling.