Xbox co-founder says Ouya criticisms unfair
Ouya advisor Ed Fries says system can't be judged by old metrics, unsure what success in today's market would look like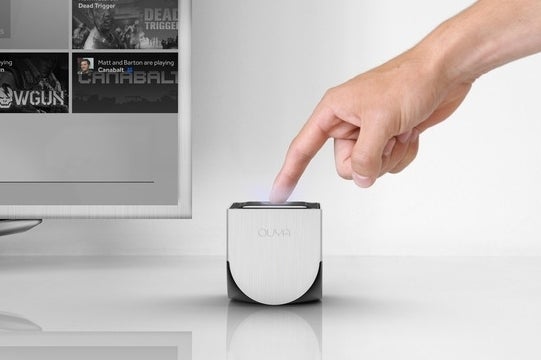 The Ouya Kickstarter was met by gamers with much enthusiasm (about $8 million worth of it), but the Ouya itself has been met with substantially more derision. In a guest post on VentureBeat today, original Xbox team member and current Ouya advisor Ed Fries spoke up to defend the system, saying it's being judged using dated metrics that don't apply to a new system with a new business model.
"Among the criticisms is that 'only' one out of three Ouya owners have purchased at least one game," Fries noted. "While the folks at Ouya are incredibly proud of this early outcome, some have chosen to interpret this as a glass that's two-thirds empty."
Fries said it's impossible to tell if that characterization is appropriate yet because a shift in gaming toward open distribution models is upending the entire industry and what works (and how) in unpredictable ways.
"Just as there was no way to compare Minecraft with World of Warcraft three years ago, today it is nearly impossible to compare Ouya with the next-generation consoles set to debut this year," Fries said. "This is because the game has changed dramatically for the interactive entertainment industry - and so have the rules."
While Fries admitted he didn't know what success would look like in this drastically different industry, he stressed that Ouya is an open console with the ability "to evolve as needed." Just as the original Xbox was straddling the offline and online gaming eras, Fries suggested Ouya is arriving as gaming evolves to more open platforms with fewer gatekeepers and an expectation of free-to-try games.