Xbox answers critics in emphatic fashion | Opinion
Game Pass has never looked so good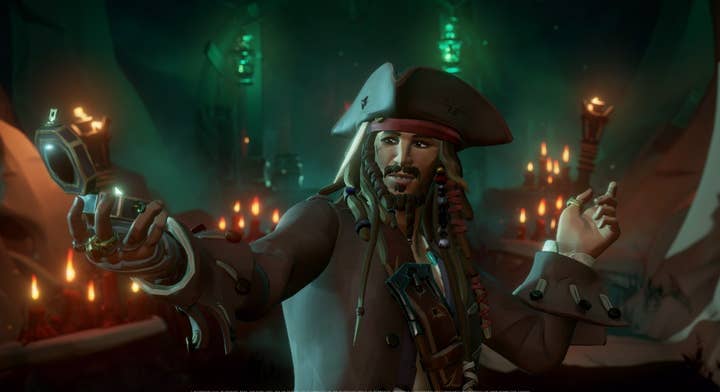 Where are the games? It's the question that has dogged Microsoft's video games business for the last six months.
Xbox's pitch to transform the console games business has been fascinating to watch. Game Pass, multiple hardware options, launching games on PC, xCloud, accessibility, inclusivity, buying Ninja Theory, buying Obsidian, buying Bethesda... all of it is part of the same strategy: to reach bllions of players worldwide. Ambitious, interesting and disruptive, it's all the things a business journalist loves to write about.
But it's all just headlines and strategy until the actual games arrive. I had expected things to kick into gear with the launch of Xbox Series X and S. That was surely the moment when all the planning and buying and strategising was going to come to fruition. But that wasn't the case. For all the media chatter about a rejuvenated Xbox, nothing really changed once the new machines arrived.
In Game Pass, Xbox had the service, and in its new consoles, it had the hardware, but the games were notably absent. Meanwhile, over at competitor PlayStation, the company may have endured a few negative stories, but the games were more than making up for it, and you could see that in the demand for the PS5.
"Xbox's E3 showcase was up there with its strongest ever presentations"
There were promising games on the release slate, but a good many of them -- games like Fable and Perfect Dark -- are still in the relatively early stages of development. Those games were teased last year almost as a means to attract new recruits, rather than sell Game Pass subscriptions. Critics would observe that some of the biggest games that Microsoft (or rather Bethesda) would be releasing in 2021 were PS5 exclusives. So where are the games?
Well, yesterday during E3, Xbox showed us. In what is probably one of its strongest E3 showings, Xbox put down a release slate that stretches 18 months and is filled with things to get people excited and subscribing. Many of the games are not exclusive to Xbox Series S and X, but then that's not what this show was about. It wasn't about pushing people to buy new machines, but to show them why Game Pass is something they ought to be looking at.
In Halo Infinite and Forza Horizon 5 -- Microsoft's two biggest franchises outside of Minecraft -- it has two major selling points to convince people to give Game Pass a go this Christmas. It isn't just console either; within the same window we're getting Age of Empires 4, which is a major game specifically for the PC audience. Those are three big launches taking place relatively close together.
It's not just about the big names. Game Pass needs depth to ensure it's sticky and not something players bounce straight out of. Which is where Flight Simulator, Psychonauts, Back 4 Blood, Hades, Among Us, Yakuza: Like A Dragon and a plethora of Bethesda games come in. You come in for Halo, but it's these games that keep you hanging around. And all of it is this year, with something significant arriving every month.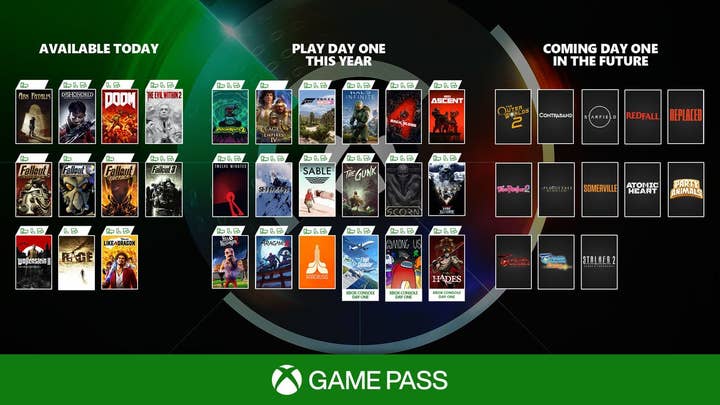 That's just 2021. In Bethesda's Starfield and Redfall, Xbox has identified two games that will play a big role next year alongside numerous indie games and third-party exclusives such as Stalker. Suddenly the fact that some games teased last year are a little further off doesn't seem like such a big deal.
Not only did we see a very strong slate of big games, but there was variety, too. The big shooters, the racing games and the RPGs were all present and correct. This is still an Xbox event, after all. But there was a gorgeous trailer for Microsoft Flight Simulator, we finally have a release date for comedy platformer Psychonauts 2, Sea of Thieves is getting a Pirates of the Caribbean cross-over (which looks wonderful), and that's before getting to things like family multiplayer game Party Animals or snowboarding sim Shredders.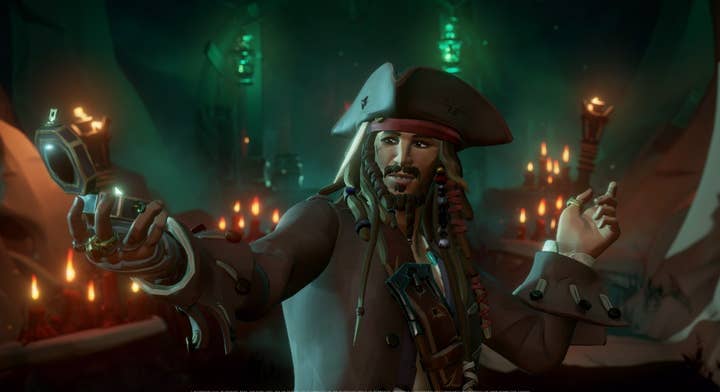 If Game Pass is to truly work, Xbox needs to move beyond the genres that has made it successful, and do so in such a way that it doesn't upset its existing fanbase. And in just under 90 minutes at E3 last night, the Xbox team got that balance just right.
Of course, a big release slate of games isn't enough to accelerate Xbox's Game Pass business alone. These games -- the big ones at least -- have to deliver the quality to match the potential. The last generation was a little inconsistent from Xbox on the quality front, and I know from interviewing studios boss Matt Booty, that he's determined to put that in the past.
And Game Pass is also an interesting one. It's frequently compared to Netflix, but TV and games are vastly different mediums. TV has always featured subscription-based business models, the content is shorter and more digestible and the technology is more accessible. In games, consumers are used to buying the titles outright, the content is longer and can take months to experience, and the technology is expensive or requires very strong internet infrastructure. Early data is promising, but it's unclear what the full potential of Game Pass is. And what impact it may have on the future of the games industry.
Xbox still has a lot to prove. As Xbox boss Phil Spencer said in his pre-E3 briefing, what it's trying to do is not going to be easy. Yet at the Xbox and Bethesda showcase yesterday, critics of its release schedule were emphatically silenced.