Xbox 360 gets its first free-to-play game
Happy Wars will launch this fall, supported by microtransactions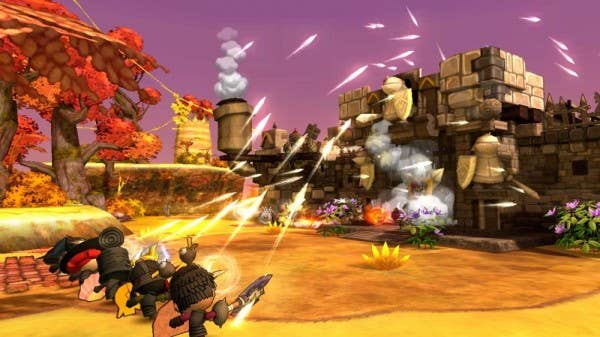 While Sony's been a bit quicker to adopt free-to-play games on PSN, Microsoft will finally be releasing its first free-to-play title on Xbox Live Arcade this fall. ToyLogic's Happy Wars, a multiplayer combat game, will be free to download and play for Xbox Live Gold members. Players will be able to purchase "lavishly rendered items" to customize their character.
The Japanese studio's free-to-play game marks the first on Xbox Live but others are on the way. Signal Studios' action title Ascend: New Gods will be released next year with the free-to-play business model. It'll be interesting to see how the console audience reacts to these titles and whether the free-to-play model can start being used for larger, triple-A console experiences.
Xbox Live Arcade has seen plenty of free to download titles in the past, but they've typically been released as advergames, promoting brands like Doritos, Red Bull or Toyota.