xaitment moves Smart AI to mobile devices
AI development team behind xaitMap and xaitControl through Unity will run on iOS, Android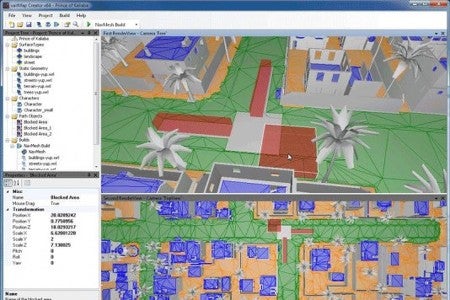 German AI software specialist xaitment has announced that its technology will finally be making a push into mobile devices. Starting in May 2012, the popular xaitMap and xaitControl for Unity will be offered on iOS, Android and the Unity Web Player.
"We knew when we launched our AI products for Unity that mobile platforms were extremely important," said Mike Walsh, CEO of xaitment. "Given the positive feedback we received at this year's GDC, and subsequent requests for mobile platform support, we've made the launch of iOS, Android and Web Player versions of our Unity plug-ins our number one development priority."
The technology, which has been popular on PC titles, will better enhance AI within mobile gaming. Launched in February this year, the new mobile-centric update will enable developers to quickly and easily map out AI path finding behaviors, game logic and other character behaviors.