Wreck-It Ralph projected for $50 million opening
Disney's game movie expected to easily top US weekend box office, but Hurricane Sandy aftermath could hurt sales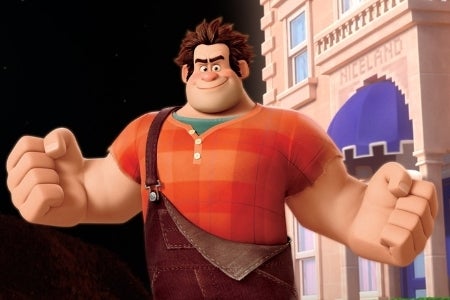 Disney's Wreck-It Ralph opens in theaters today, and the game-focused feature film is expected to trounce the competition at the box office. According to The Los Angeles Times, pre-release surveys have the film projected to bring in between $45 million and $50 million in its US debut. Meanwhile, a Box Office Mojo report has Disney expecting a total in the "low-to-mid" $40 millions.
As for the competition, it's not quite as imposing. This week's other new releases are expected to post more modest hauls, with Denzel Washington's Flight opening around $15 million, and Wu-Tang Clan frontman RZA's kung fu film The Man With The Iron Fists expected to pull in closer to $10 million. Previously released films aren't expected to offer much competition, either; last weekend's box office champ, the Ben Affleck thriller Argo, topped that list with just over $12 million in ticket sales.
In fact, the biggest threat to Wreck-It Ralph at the box office this weekend could be Hurricane Sandy. Much of the East Coast is still dealing with the aftermath of the superstorm's destructive landfall earlier this week. It's unclear how many theaters will still be closed this weekend, or how many would-be moviegoers might have more pressing concerns to deal with.
If the projections hold true, it would put Wreck-It Ralph among the most successful video game movie openings of all time. According to Box Office Mojo, Tomb Raider pulled in $47 million in its opening weekend in 2001, while 2010's Tron Legacy raked in just over $44 million.