Worldwide esports viewership will grow to 519 million by 2024 - Report
Research from Interpret and Consumer Technology Association finds those who compete in or attend esports events spend up to 84% more on gaming than core gamers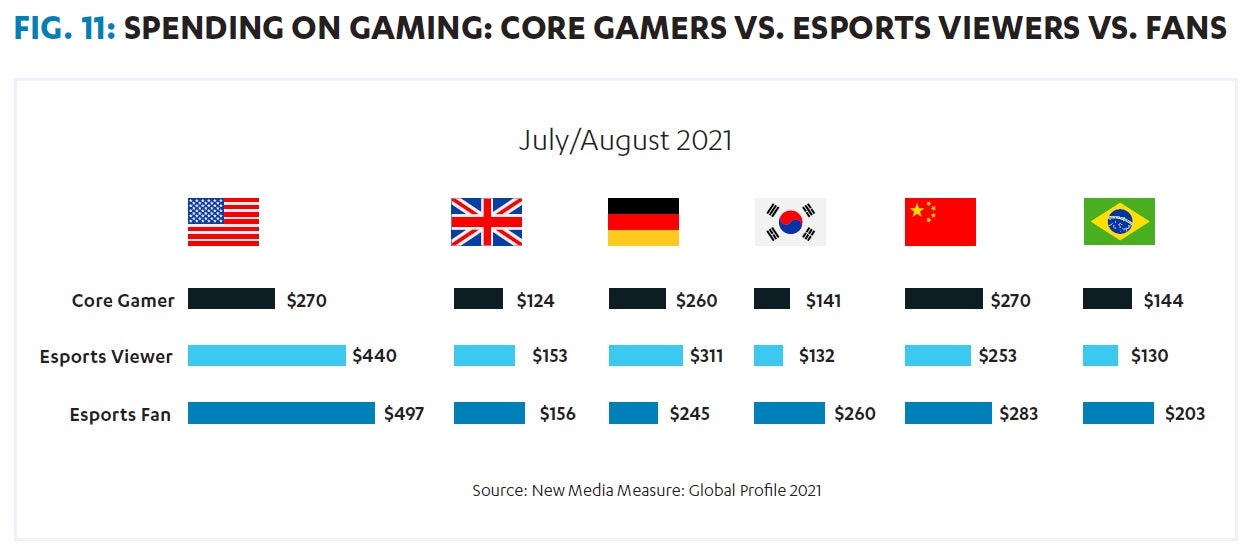 The global audience for esports will hit 519 million people in 2024, according to the Consumer Technology Association's latest report on esports, conducted in collaboration with research firm Interpret.
The CTA put worldwide esports viewership -- those who watch esports tournaments on TV or via livestreaming -- at 300 million last year.
The US and Europe look set to show the largest growth over the 2020-2024 span, with US viewership up 129% to 48 million while France, Germany and the UK collectively are expected to see esports viewers rise 78% to 32 million.
The group found that esports fans -- which it defined as those who attend live events or compete in tournaments -- will grow even more significantly, more than doubling from 121 million last year to 266 million in 2024.
A 15-market survey from Interpret conducted in July and August also suggested that esports fans generally spent more on gaming than core gamers.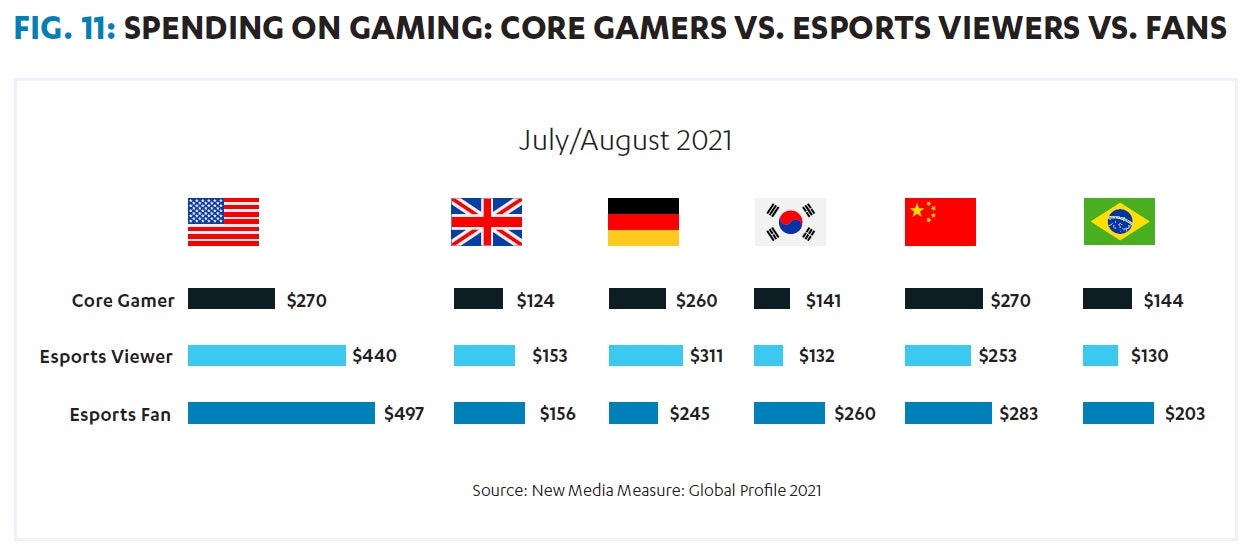 Within the past 12 months, esports fans in the US and South Korea reported spending 84% more than their core gamer counterparts on average. The gap wasn't as large in other markets, but the UK, China, and Brazil all saw greater spend from esports fans.
The only market in which the CTA and Interpret saw a greater spend by core gamers was Germany, where they reported spending 6% more than esports fans on average.
"The rise of esports as a new form of media is here for the long-term," said CTA research analyst Steven Hummel.
"The pandemic and subsequent shelter-in-place orders gave people time to explore new forms of entertainment, opening the door to a whole new audience for esports. That audience appears poised to stay, driving industry to the next level."