World's largest game collection sells for $750k
Retailer Michael Thomasson auctions 10,000-strong library of video games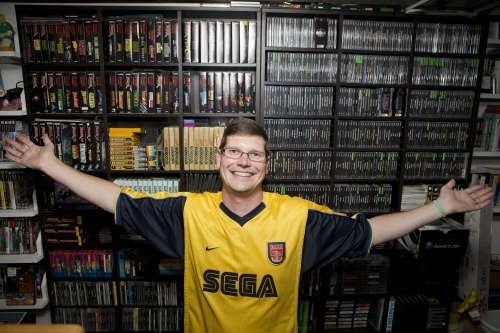 A video game collection recognised by Guinness as the largest in the world has been sold at auction for more than $750,000.
Michael Thomasson, who works in games retail, amassed his vast collection over a period of about 25 years, putting huge effort into keeping individual items in good condition. Among the 10,607 games are 2,600 still in shrink-wrap and 8,300 complete with their original box and manual.
The collection also boasts just about every console you could name - and a few that you probably couldn't - including complete US hardware and software sets for 21 different systems, and near-complete sets for a further 14.
Thomasson's collection was sold through GameGavel, with the bidding starting at $1 and rising in increments of $250. The auction started to accumulate value rapidly on Tuesday 10 June, starting the day on just over $100,000 and reaching $750,250 by the time the auction closed on Wednesday.