World of Warcraft expansion launching Sept 25
Blizzard announces new digital purchase options for Mists of Pandaria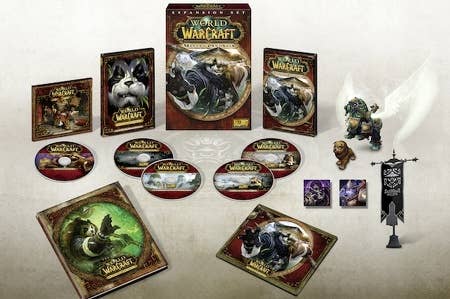 Blizzard has announced that the next World of Warcraft expansion, Mists of Pandaria, will be launching on September 25, 2012. Digital pre-orders for the game have opened and Blizzard has added other options for digital purchasers.
World of Warcraft players can purchase either the Standard Edition at $39.99 or the Digital Deluxe Edition at $59.99. The Digital Deluxe Edition comes with a special in-game mount and pet, a special Diablo III banner, and exclusive Starcraft II portaits. Any player who purchases the Standard Edition can later upgrade to the Digital Deluxe Edition for $20.
There is also the physical-only Collector's Edition, which includes everything in the Digital Deluxe Edition, a 208-page artbook, a mouse pad, Behind-the-scenes DVD/Blu-Ray set, and a soundtrack. The Collector's Edition of Mist of Pandaria will be available at retail stores for $79.99.