Women own 60 percent of mobile market
EEDAR survey shows women are the majority of players in the mobile space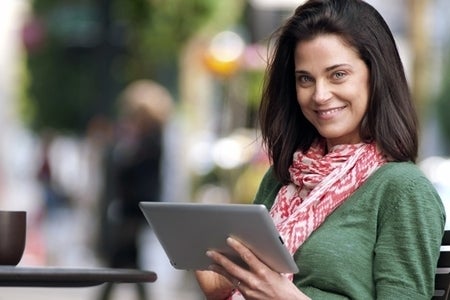 A recent survey by research firm EEDAR shows that 60 percent of mobile gamers are women. Women are more likely to play mobile titles than men, especially when it comes to socially-driven multiplayer games. 63 percent of female mobile users play social multiplayer titles, versus 52 percent of male gamers.
"What we are finding is tapping into that female client is more important than ever before. It really is changing the face of gaming," EEDAR analyst Jesse Divinich told USA Today. Mobile games like Draw Something, Words With Friends, and Big Fish Casino are seeing their userbases dominated by women. It's a marked change from what developers and publishers were seeing in the console market.
"Maybe it was because of the nature of the adoption of technology … what you saw was the growth of a big base of male players. The games catered to them," said Travis Boatman, senior vice president of mobile at Zynga. "But what has changed with these new touch-screen devices is that it has made (games) much more accessible to everybody."
"If you are building for mobile and you want to scale to the broadest possible audience of purchasers, you do need to absolutely focus on [women]," said Big Fish Games CEO Paul Thelen. "You would think Texas Hold 'Em would skew [towards men], but we are seeing 65% of the revenue coming from [women]."
The survey covered 2,491 respondents who identified as active mobile gamers from ages 15 to 64.
[Image via BGR]