Wolfenstein takes number one in the UK
MachineGames' debut is the second biggest release of the year after Titanfall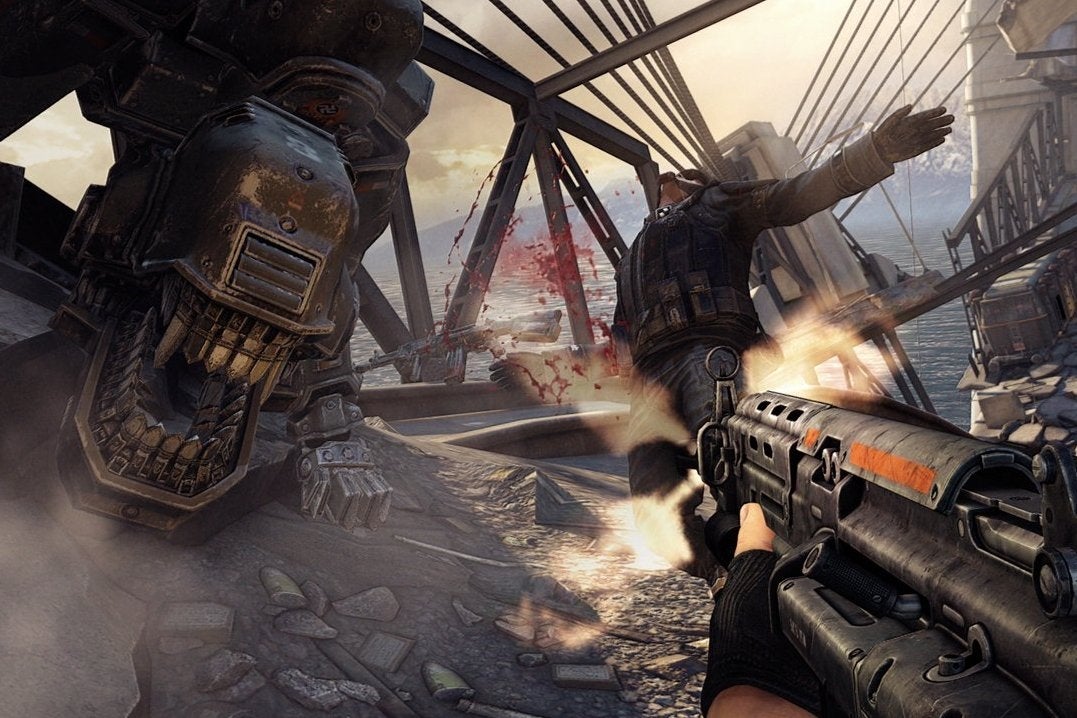 MachineGames' Wolfenstein: The New Order enjoyed a strong debut week in the UK, becoming the second biggest release of 2014 behind Titanfall.
Wolfenstein accounted for 25 per cent of all software sales in the UK last week, reaching number one in the all-formats chart for the first time in the history of the franchise. It also toppled EA's FIFA 14 in the process, which finished the week in third place.
The only other new release to make the top 40 was Codemasters' F1 2013: Complete Edition, which entered the charts at 34.
UKIE Games Charts courtesy of GfK Chart-Track.
| Last Week | This Week | Title |
| --- | --- | --- |
| New Entry | 1 | Wolfenstein: The New Order |
| 3 | 2 | Minecraft: PlayStation 3 Edition |
| 1 | 3 | FIFA 14 |
| 2 | 4 | Titanfall |
| 5 | 5 | 2014 FIFA World Cup Brazil |
| 6 | 6 | Call Of Duty: Ghosts |
| 4 | 7 | Minecraft: Xbox 360 Edition |
| 7 | 8 | The Amazing Spider-Man 2 |
| 9 | 9 | Battlefield 4 |
| 8 | 10 | The LEGO Movie Videogame |
| 11 | 11 | Plants Vs Zombies: Garden Warfare |
| 12 | 12 | LEGO The Hobbit |
| 13 | 13 | LEGO Marvel Super Heroes |
| 17 | 14 | Assassin's Creed IV: Black Flag |
| 15 | 15 | Metal Gear Solid V: Ground Zeroes |
| 10 | 16 | Grand Theft Auto V |
| 33 | 17 | South Park: The Stick of Truth |
| 14 | 18 | Infamous: Second Son |
| 25 | 19 | Forza Motorsport 5 |
| 18 | 20 | Thief |