Wizard World plans series of game events
Comic con organizer expands with gaming shows in nine US cities over 2016, beginning with Atlanta in January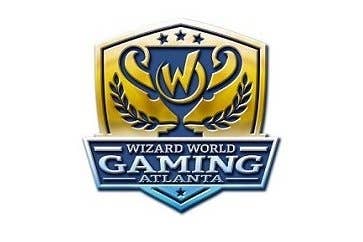 One of the biggest names in comic conventions is getting into games. Wizard World today announced a series of nine game-focused events it has planned for American cities over the course of 2016.
The series kicks off with Wizard World Gaming Atlanta, which will take place January 22-24 at the Georgia World Congress Center. Billed as "a celebration of all things gaming," the show will feature eSports tournaments, tabletop gaming competitions, a retro gaming lounge, and celebrity guests. The first confirmed guests include former Donkey Kong world record holder Billy Mitchell, Twin Galaxies founder Walter Day, and Skylanders voice actors Yuri Lowenthal and Tara Platt, with more to be added.
"We wanted to create an exciting, new type of convention for fans who love all kinds of gaming," Wizard World CEO John Macaluso said. "Gaming is a growing part of all Wizard World shows, and we feel Atlanta is the perfect place to roll out this kind of celebration."
After the gaming-focused Atlanta show, Wizard World will run game events co-located with eight of its Comic Cons scheduled throughout 2016. Those shows will take place in Portland (February 19-21), St. Louis (April 1-3), Minneapolis (May 6-8), Philadelphia (June 2-5), Sacramento (June 17-19), Orlando (August 5-7), Chicago (August 18-21), and Austin, Texas (September 23-25). A representative said it has not yet been determined if the co-located gaming events will require separate admissions.