Windows president Sinofsky leaves Microsoft
Julie Larson-Green now heading Windows engineering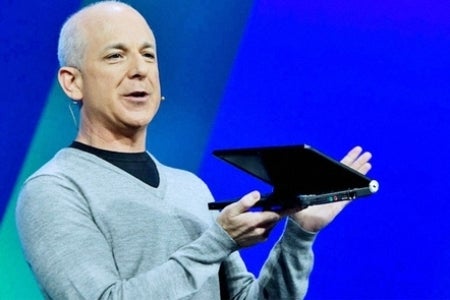 Microsoft has announced that Windows president Steven Sinofsky has resigned from the company effective immediately. Corporate vice president of program management Julie Larson-Green will be heading up all Windows software and hardware engineer, having previously been responsible for Windows 7 and 8 user interface design and research. Chief financial officer and chief marketing officer Tami Reller will take over Windows business practices. Both executives will report directly to chief executive officer Steve Ballmer.
"I am grateful for the many years of work that Steven has contributed to the company," said Ballmer. "The products and services we have delivered to the market in the past few months mark the launch of a new era at Microsoft. To continue this success it is imperative that we continue to drive alignment across all Microsoft teams, and have more integrated and rapid development cycles for our offerings."
"It was clear to me that Julie is the best possible person for this job, and I'm excited to have her in this role," Ballmer said.
Many expected that Sinofsky would take over the CEO's chair when Ballmer decided to retire. An anonymous source told Business Insider that Sinofsky's departure was over the position of CEO, with Ballmer indicating that he wouldn't retire until 2017/2018. Other sources inside Microsoft told the Verge Sinofsky was ousted due to clashes with other executives. Microsoft and Sinofsky are portraying the split as amicable.
"After more than 23 years working on a wide range of Microsoft products, I have decided to leave the company to seek new opportunities that build on these experiences. My passion for building products is as strong as ever and I look forward focusing my energy and creativity along similar lines," wrote Sinofsky in an email sent to employees obtained by CNET.