Windows Phone gamers monetizing at "significantly higher rate"
EEDAR says the audience on Windows OS devices spends much more than gamers on iOS or Android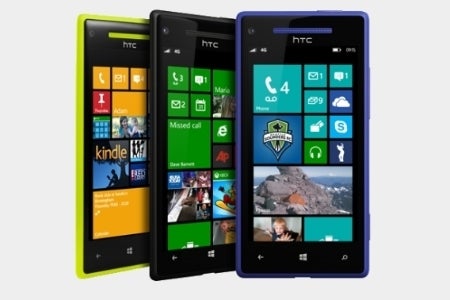 Windows Phone may not have the market share of Apple or Google, but it does appear to be winning in one key area for game developers: monetization. According to data from EEDAR's 2012 Mobile Syndicated Reports, sent to GamesIndustry International, Windows smartphone users "consistently outspend their peers" with almost 10 percent of Windows gamers classified as "Whales" (those who spend more than $25 a month) compared to just four percent on both iOS and Android.
EEDAR also noted that of the over 4.5 million smartphone gamers who use a Windows OS device, 28 percent are "Dolphins" - people who spend between $5 and $25 per month. The percentage of Dolphins drops to 19 percent among iOS users and 15 percent among Android users. Overall, Windows has the smallest percentage of non-payers at only 21 percent.
If Microsoft can keep these percentages while growing its total installed base for Windows devices, then developers will certainly have to think about supporting the platform. For now, though, audience size certainly still matters.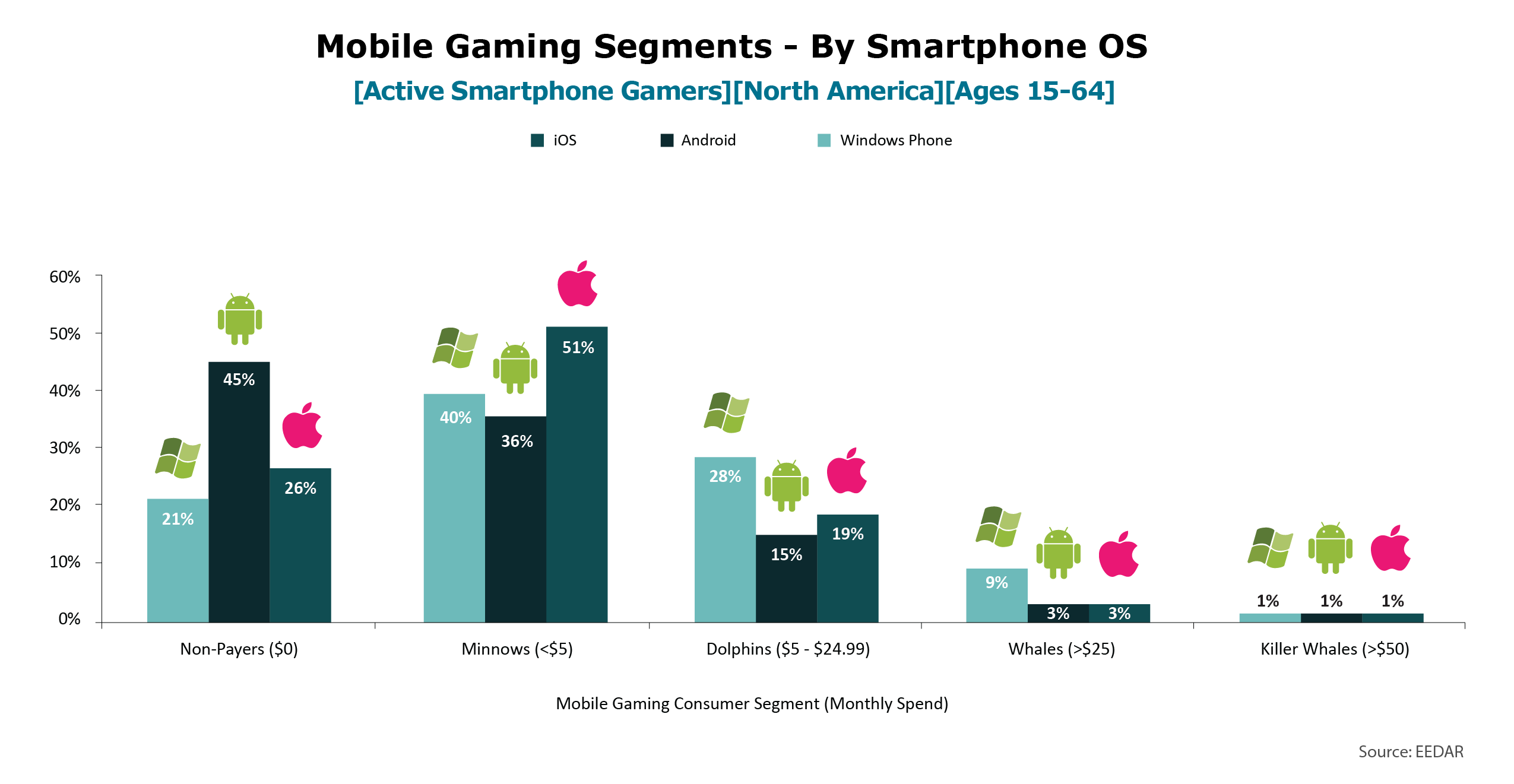 As EEDAR points out, "In the United States there are roughly 27 million active mobile gamers on iOS and 34.5 million on Android. Even with increased Windows penetration due to the recent releases of Windows 8 and Surface, there's a stark difference in audience size. There is a world of considerations when choosing a platform including porting costs, but if Windows 8 and Surface can gain significant penetration, it could become a profit driver for mobile and tablet developers."
"Ultimately it depends on the target audience. Does your game rely on a larger, casual fan base? Or would it monetize better in an environment with fewer competitors and consumers who are more willing to spend?"