Will Luton leaves Mobile Pie for new venture
Creative director departs Bristol developer in amicable split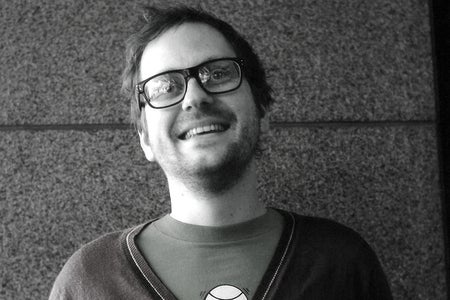 Mobile Pie creative director Will Luton is leaving the Bristol mobile developer to embark on an as yet unrevealed new project.
Luton, a GamesIndustry International contributor and well known figure on the UK circuit, had been at Mobile Pie for three and a half years.
"We've had a fantastic time working with Will and wish him all the best," said the studio's co-founder Tom Dowding.
"As Mobile Pie's first employee he has made a huge contribution to the success we've experienced and we're sure he has a great career ahead of him."
"After three and a half great years, now is the right time for me to move on to new challenges in my career in games and am looking forward to being able to talk about my next steps," added Luton.
"The Pie is a great videogames company and I have many happy memories. Co-founders Rich and Tom put a lot of trust in me, which I'm grateful for. I'm looking forward to what the company do in the coming years."
Over his period working for the studio, Luton has helped to produce a number of apps and games, ranging from TV commissions, educational titles and pure games, as well as working on other projects, such as the Wellcome Trust's Gamify Your PHD initiative.