Wikipad specs released ahead of launch later this year
Gaming-focused tablet will ship with console controller peripheral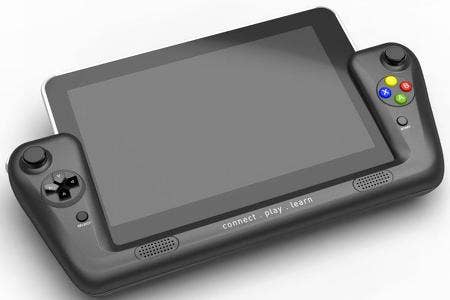 Wikipad's forthcoming gaming tablet will be bigger and more powerful than the 7-inch device unveiled at CES earlier this year.
According to a report on VentureBeat, the WikiPad will have a 10.1-inch IPS display with 16:10 1280 x 800 resolution. At 8.6 mm thick, it is only slightly bigger than the iPad 2, but it will be 40 grams lighter - 560 grams.
Inside, the Wikipad has a Nvidia Tegra 3 T30 1.4Ghz quad-core processing chip backed up with 1GB of DDR2 RAM - significantly better than Google's Nexus 7 tablet. It will ship with a minimum of 16GB internal storage, and a battery that will support six hours of continuous gaming. However, the launch models will not feature the 3D displays showcased at CES.
The unique selling-point for gamers, though, is the Wikipad's controller peripheral, which attaches a button and analogue stick layout modelled on the Xbox 360 pad onto the device.
The Wikipad will ship later this year. No pricing details have been released, though it is expected to be competitive with cheaper tablets like the Nexus 7.