Wikipad joins the mobile controller fray
The tablet maker is making a detachable mobile game controller called the Gamevice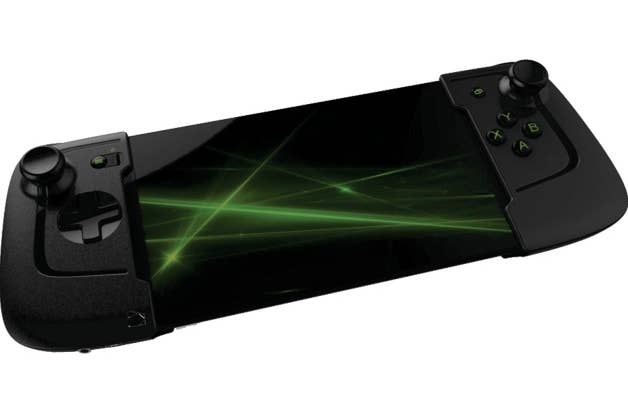 Wikipad, maker of the eponymous 7-inch Android tablet, announced today its entry into the mobile controllers market as well. The company is creating a detachable mobile games controller called the Gamevice, which offers a "flex bridge" design so that the controller can collapse and expand to fit a variety of mobile devices.
Similar to a modern console controller, the Gamevice features dual analog sticks, both L1/R1 and L2/R2 analog buttons, an analog D-pad, and four analog action buttons. A release date and price has not yet been set.
"We value the opinions of our community. We heard from many people who either expressed love for the Wikipad 7" or who already owned an iPad or an Android or Windows 8 mobile device and wanted us to make a controller that worked for them. We are currently working on versions for Windows 8 and Android devices. We have not forgotten other important OS systems and we hope to announce additional support for those in the near future," said Fraser Townley, President of Wikipad, Inc.
While more companies have been announcing specialty controllers for Android and iPhone of late, it's not clear that developers or consumers are actually embracing the new controllers. Mobile developers that GamesIndustry International spoke to on the subject seemed pretty skeptical about the impact these controllers will have.
As for Wikipad, the company today also announced a downloadable update for its main product. The tablet can now be upgraded to Android 4.2 Jelly Bean; the new update brings with it controller support, a copy of Dead Trigger 2 from Madfinger Games and several free games from WildTangent.