Wii U not at Gamescom this year
Nintendo to compensate with own, fan-facing PR events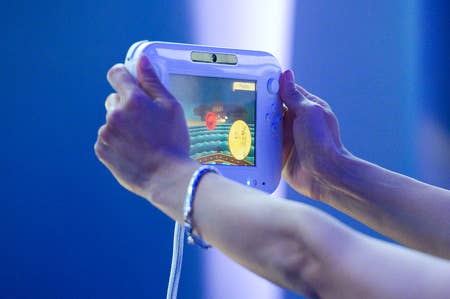 Nintendo has confirmed that it won't be attending Gamescom this year, dashing hopes that the show would offer fans the opportunity to get hands-on time with the new Wii U.
A statement from Nintendo Germany explained the situation, offering some reassurance with the promise of specific Wii U lead PR events across Europe later this year.
"Although Gamescom is one of the most important fairs of the year for us, we've decided not to take part this year," said Nintendo Germany spokesperson Silja Gulicher.
"Instead we plan to broaden our post-E3 activities to introduce our retail and media partners to the Wii U and the newest titles for the Nintendo 3DS. On top of that, as part of the pan-European marketing, PR and event activities for later this year we are planning a whole array of events that will offer our fans the opportunity to try out our latest titles. We'll have more information about that soon."
Nintendo is known for eschewing a heavy presence at most trade events, usually sticking to a keynote at E3 and solid representation at the Tokyo Game Show.