Wii U Deluxe Set "selling out incredibly quickly"
Nintendo's Scott Moffitt believes the response is proof that Wii U pricing is in a good spot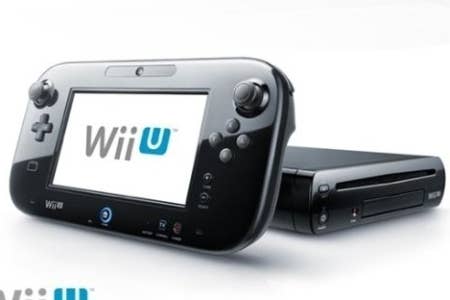 Wii U has only a few more days before launch in the US, and if you didn't pre-order, it could be tough to buy one, as sales have been brisk. Nintendo of America's Scott Moffitt, executive vice president of sales and marketing, told GamesIndustry International that the $349 Deluxe Set version in particular has been a very hot item.
Despite some concerns over hardware pricing possibly being too high, Moffitt asserted that consumer demand is what matters, and consumers have been telling Nintendo that the price is indeed right.
"All I can say is that the response has been phenomenal and we're getting, especially in the higher priced deluxe set, that one's selling out incredibly quickly. That seems to indicate that the pricing's in a good spot and the proof is in the consumer response," Moffitt remarked in an interview to be published in full tomorrow.
While shortages were a huge problem for the original Wii's launch, Moffitt is expecting Nintendo to do a much better job on replenishment this time around. That doesn't mean it'll necessarily be easy for walk-ins at Walmart or Best Buy to just pick one up any day of the week without a pre-order.
"Certainly we've seen brisk pre-sales and that the phone calls have been coming into our headquarters for quite a while now asking for more and so we do expect high demand. But I can tell you this - on opening week we will have more systems on hand for the Wii U than we did for the launch of Wii. And, second, our replenishments will be more frequent this holiday time than during the Wii launch," Moffitt noted.
"But, having said all that, it's impossible to exactly predict demand, and so I can't say that we won't have some shortages out there and that people won't have to be a little patient with the replenishment truckload and shipments and boatloads to arrive."
Stay tuned for the full interview with Moffitt in which we discuss launch window planning, tablets, Nintendo's financials and more.