Wii mini headed to US
Redesigned $99 legacy console hits shelves at American retailers in mid-November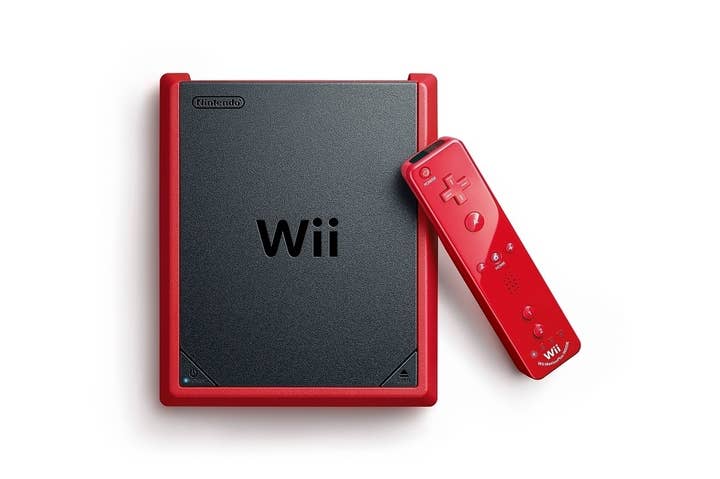 The Wii mini is finally arriving in the United States. Nintendo today announced the stripped-down and redesigned version of the Wii hardware will arrive at US retailers for $99.99 beginning in mid-November.
Nintendo first released the Wii mini in Canada a year ago, followed by a UK debut in March. The red-and-black system is smaller than the original Wii, and comes bundled with Mario Kart Wii. It also includes a Wii Remote Plus controller and Nunchuk, both in matching red.
However, the system lacks some of the core functionality of earlier iterations of the hardware. First and foremost, it has no online functionality, so games are limited to local multiplayer options. On top of that, Nintendo removed backward compatibility from the Wii mini's feature set, which let it leave out the GameCube controller ports as well. Finally, the system lacks support for Wii component cables, taking away the ability to output video at a 480p resolution.