WIGJ seeks to double number of women in European games biz
"We have a shared responsibility as an industry to take action," says Ukie's Dr Jo Twist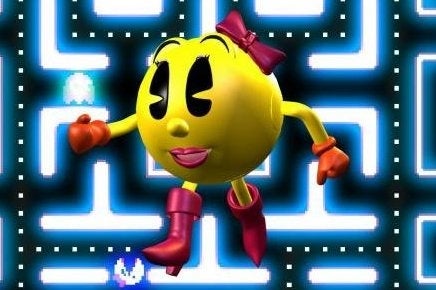 Women in Games Jobs (WIGJ), a UK not-for-profit organization that works to recruit more women into the games industry and support those already in the industry, has announced its goal to effectively double the number of women working in games in the UK and across Europe over the next 10 years. This is actually in sync with the target that International Game Developers Association head Kate Edwards outlined with GamesIndustry.biz in a recent interview.
WIGJ said that it's "reviewed its strategy with a group of interested parties including representatives from several publishers and developers and has identified a layer of initiatives that will be revealed in the coming weeks and months to accelerate the movement towards this goal."
The organization noted that "encouraging more talented girls and young women to consider a career in the games industry will not be at the expense of others" and added that as the industry continues to see more growth, there should be opportunities for all people, regardless of gender.
WIGJ CEO Jenny Richards-Stewart commented, "More girls and women playing games mean more women are interested in working in the games industry but we should not assume that this will solve the current gender imbalance without the industry doing more to welcome a more diverse workforce. Intel working with the IGDA demonstrated in January a significant commitment to bring more women and other diverse talent to the tech and games industries. We want more companies to step forward on issues of diversity and inspire the next generation of talent. The games industry in the UK and Europe is keen to do more and we are here to help. We want the games industry to get behind this goal."
Dr Richard Wilson, CEO, TIGA, remarked, "It is important that we promote equal opportunity and encourage diversity in the games industry. We want to give everyone an equal chance to work in the creative and exciting world of video games. We also need to broaden the pool of talent our industry can draw upon. TIGA commends Women In Games for its vision and ambition and look forward to working with them in the future."
Dr Jo Twist, CEO of Ukie, added, "Women represent 52 percent of regular players in the UK, but they only make up a small proportion of the games industry workforce, far behind other creative sectors. We have a shared responsibility as an industry to take action to ensure a diversity of people are inspired into a career in our sector from a young age, and stay in the sector. We are doing that via our Digital Schoolhouse programme as well as through the Video Game Ambassador scheme, and we actively encourage a diverse range of people to put themselves up for Ukie Board election and to speak at events."