Wheel of Time game planned for Android and iOS
Robert Jordan's fantasy series becoming a mobile strategy RPG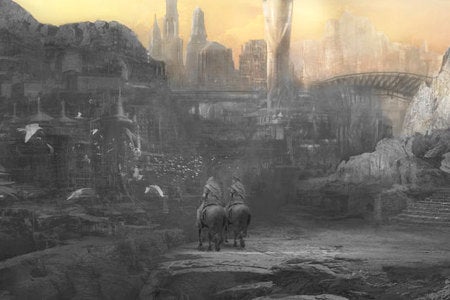 Red Eagle Games and Jet Set Games have announced a collaboration to produce a new mobile game based on Robert Jordan's Wheel of Time series. The game, entitled First Banner of the Rising Sun, is strategy RPG planned for release on Google's Android and Apple's iOS. First Banner will be the first step in Red Eagle's plans to publish multiple titles based on the Wheel of Time series for major platforms.
Jet Set Games has experience with developing mobile strategy RPG, based on its previous title Highborn. The studio was founded by ex-Westwood Studios veterans Rade Stojsavljevic and Brett Sperry.
"We are pleased to have been selected to help Red Eagle Games develop its first mobile game based on one of world's great fantasy epics," said Rade Stojsavljevic, president of Jet Set Games. "We intend to give mobile players a thrilling adventure taking place against the backdrop of monumental events that are critical to shaping the history of Robert Jordan's world."
Red Eagle Games has started a Kickstarter drive to bring First Banner of the Rising Sun to mobile platforms. The KickStarter's goal total is $450,000.