What's in store at this weekend's Huawei Developer Conference 2021
What's on offer and what to expect from this three-day mobile gaming-focused event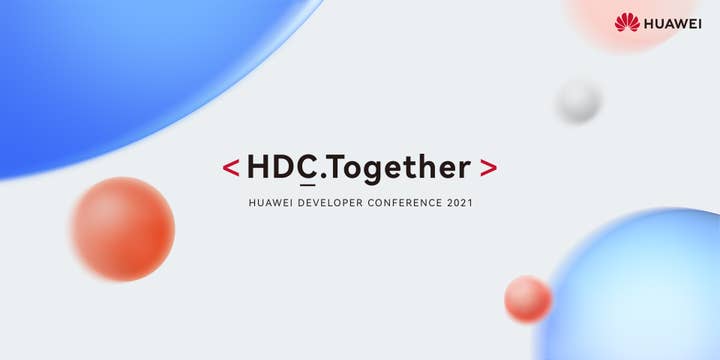 The future of gaming is mobile. Over 2.8 billion people played video games in 2020 and mobile gaming accounted for 48% of all gaming revenue, according to Newzoo research. Mobile gaming has become ubiquitous, making it an appealing prospect for developers, but the market is becoming increasingly complex and competitive.
Enter Huawei Developer Conference 2021, a three-day event starting this Friday, October 22nd and running until Sunday October 24th. This event will bring together the industry's best and brightest for developer-focused sessions and discussions of industry trends, and attendees can expect to hear plenty of new announcements.
Check out the full schedule here.
"The 2021 event continues with the 'Together' theme established at previous Huawei Developer Conferences"
Huawei is uniquely positioned to offer insights into this growing market, using their hardware and software capabilities to help mobile developers push boundaries. The AppGallery platform is available in over 170 countries and regions, with an audience of 550 million monthly active users, and boasted over 384 billion app downloads in the first half of 2021 alone. Additionally, Huawei's proprietary HarmonyOS, a smart global operating system released this summer, has already been adopted by the likes of Angry Birds 2, PUBG Mobile and Shadow Fight Arena, showcasing Huawei's commitment to collaborate with the world's top brands. Its hardware manufacturing experience, meanwhile, is empowering developers to create brand-new gaming experiences, such as the folding screen-compatible sandbox multiplayer game ReEvolve.
The 2021 event continues with the 'Together' theme established at previous Huawei Developer Conferences, seeking to strengthen connections forged in the pandemic era and build a flourishing ecosystem for Huawei's partners. Following three keynote sessions, the first of which will be led by Executive Director and CEO of the Consumer Business Group and Intelligent Automotive Solution Business Unit at Huawei Richard Yu, experts will discuss how developers can leverage the latest updates for HarmonyOS and HMS Core 6.0.
Huawei HMS Core's gaming capability kit enables developers to integrate social features like achievements and leaderboards, whilst streamlining the process of testing, managing and releasing continually-optimized games. HMS Core users can also access kits which utilise artificial intelligence and machine learning, ensuring developers are driving innovation.
On Friday, Global Director of Gaming Partnerships at Huawei Alexandre Salem will discuss how developers can find their 'next big win' using AppGallery. Salem draws from over 13 years of experience in banking, strategy consulting and operational management, having previously worked as Business Performance Director at Candy Crush developers King Digital Entertainment, and this won't be one to miss.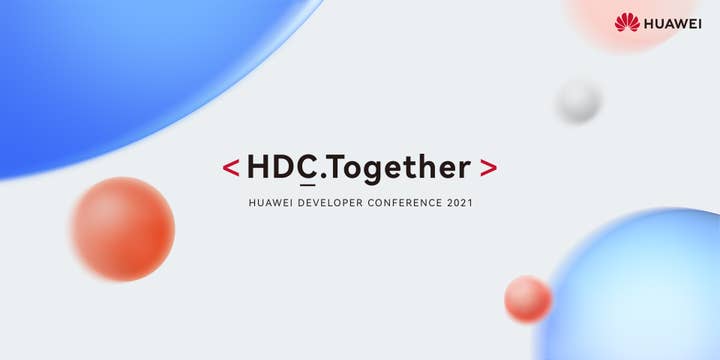 Another one to watch is the interview with futurist Brett King, the multi-hyphenate author of The Rise of Technosocialism and host of the Breaking Banks podcast, as part of the event's Finance Tech Session. Elsewhere, developers can learn how to grow their business globally with the paid promotion services of AppGallery, how Huawei's GameCenter distribution platform can help them to attract players with next-level gaming experiences, whilst learning about updates coming to Huawei's GPS system Petal Maps. That's just scratching the surface.
Huawei isn't interested in just providing a platform for developers, but rather is focused on empowering developers with new tools and technologies, driving innovation and disruption. AppGallery collaborated with over a dozen developers for 'Game Fest' in December, running over a six week period to encourage users to try out new games, and generated over 600 million digital impressions for titles and a 90% increase in average daily downloads.
Huawei is also committed to supporting the future of game development through initiatives like its $1 billion incentive fund and its 'Shining Star' developer engagement program. Furthermore, Huawei will invest $10 million into global cooperation labs in Russia, Poland and China to provide developers with development support services, as well as establishing a further five developer service centres in Romania, Malaysia, Egypt, Mexico, and Russia offering 24/7 online consultation services. Huawei is also committed to the privacy and security of AppGallery, whose full-cycle security and protection system provides developers with the confidence they need to create secure apps and build trust with their user base.
For those eyeing up the success of titles like Genshin Impact, Huawei also offers support to overseas developers looking to penetrate the Chinese markets. AppGallery has ten years of distribution experience in the region, while Huawei has helped over 1,000 apps enter the Chinese market in the last year alone. Huawei offers consultation, localisation, marketing and campaign services - alongside detailed guidance on policy and compliance requirements,and content reviews - with an online self-service platform allowing interested developers to start on this journey themselves.
The future of mobile gaming is bright, and it's never been a better time to dive in head-first. By signing up for Huawei Developer Conference 2021, you can peel back the curtain and see for yourself.
Check out the schedule below
AGENDA HIGLIGHTS: 22nd - 24th October
Keynote | 0730 AM (BST) | On Track to Map the Future
- Richard Yu, Executive Director, CEO of the Consumer Business Group, CEO of Intelligent Automotive Solution BU, Huawei
- David Wang, President of the AI and All-scenario Intelligence Business Unit, Huawei Consumer Business Group
- Zhang Ping'an, President of the Consumer Cloud Service, Huawei Consumer Business Group, CEO of Huawei Cloud BU
- Tim Gong, President of the Software Dept, Huawei Consumer Business Group
- Kevin Ho, COO of Huawei Consumer Business Group, President of the Handset Business, Huawei Consumer Business Group
Gaming Tech. Session | AppGallery: Find Your Next Big Win
- Alexandre Salem, Global Director, Global Gaming Vertical BD, Global Partnerships & Eco-Development Business Dept, Huawei
AppGallery Tech.Session
- Growing your business worldwide with paid promotion services of HUAWEI AppGallery
Stephane Fournis, Senior Operations Manager, Huawei
- HUAWEI GameCenter: building a new gaming experience
Victor Zhu, Overseas Operations Director, GameCenter, Huawei
- Utilizing AppGallery Connect services to enhance your app
Zachary Powell, Lead Developer Advocate, AppGallery Connect, Huawei
Finance Tech. Session
- AppGallery: why we're focusing on innovation and Open Banking
Siri Borsum, Global VP, Financial Vertical, Global Partnerships & Eco-Development Business Dept, Huawei
- Interview with Brett King
Author of The Rise of Technosocialism

Petal Maps Tech. Session
- Petal Maps business development
Dr. Jaime Gonzalo, Vice President, Mobile Services, Huawei Europe
- Petal Maps app 2.0: experience innovation and service upgrade
Adela Sadowska, Content Operation Manager, Mobile Services, Huawei Europe
- Petal Maps Platform: new capabilities and ecosystem
Julia Markiewicz, Marketing Manager, Mobile Services, Huawei Europe
Petal Search Tech. Session
- Petal Search 2.0: expanded reach and innovative features
Fernando Garcia Calvo, Deputy Director of Petal Search Europe, Consumer Cloud Service Dept, Huawei
- Leveraging AI, voice, and visual search to improve e-commerce performance
Peter van Hees, Principal Product Manager of Petal Search Europe, Consumer Cloud Service Dept, Huawei
- Re-thinking LOCAL with Petal Search: a vision for the future
Maria Jaquotot, Senior Partnerships Manager of Petal Search Europe, Consumer Cloud Service Dept, Huawei
- Data access and distribution via Petal Travel Center
Raghu T S, Principal Product Manager of Petal Search APAC, Consumer Cloud Service Dept, Huawei

HMS Core 6.0 Tech. Session
- Current audio production and future trends
Jacob Dawick, Developer Advocate, Huawei
- Rich and convenient digital life in your digital wallet
Ian Valentine, Business Consulting, Strategy and Product Expert, Huawei
- HMS Toolkit: a fast way to integrate HMS Core
Ian Valentine, Business Consulting, Strategy and Product Expert, Huawei
- Creating a thriving business with the global In-App Purchases network
Julian Xuan, In-App Purchases Product Manager, Consumer Service Dept, Huawei