West-Zampella fraud charge dismissed by L.A. court
Judge sides with Activision on one fraud charge, allows the other to stand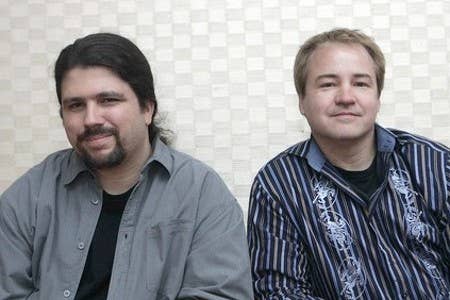 One of the two fraud charges brought against Activision-Blizzard by former Infinity Ward bosses Jason West and Vincent Zampella has been dismissed by a Los Angeles court.
According to a report on Bloomberg, State Superior Court Judge Elihu Berle refused to let West-Zampella's fraudulent inducement claim go ahead. The claim relates to situations where deceit is used to make an individual act to their own disadvantage.
However, Berle allowed the claim of promissary fraud to stand, which relates to cases where a promise is made that the party has no intention of keeping. Promissary fraud is often used to win damages in cases involving breach of contract.
West and Zampella filed suit against Activision over unpaid royalties after they were fired from Infinity Ward in March 2010.
"Instead of thanking, lauding, or just plain paying Jason and Vince for giving Activision the most successful entertainment product ever offered to the public, last month Activision hired lawyers to conduct a pretextual 'investigation' into unstated and unsubstantiated charges of 'insubordination' and 'breach of fiduciary duty,' which then became the grounds for their termination on Monday, March 1," their attorney, Robert Schwartz, said at the time.
In April last year, West and Zampella added the two fraud charges to the suit, claiming that Activision had no intention of honouring clauses in their contracts regarding performance-related bonuses and creative control.
The case will go to trial on May 7 this year.