Watch Dogs pushes Ubi sales up 374%
New IP has already shipped 8 million; publisher's quarterly revenues on PS4 were twice that of any other platform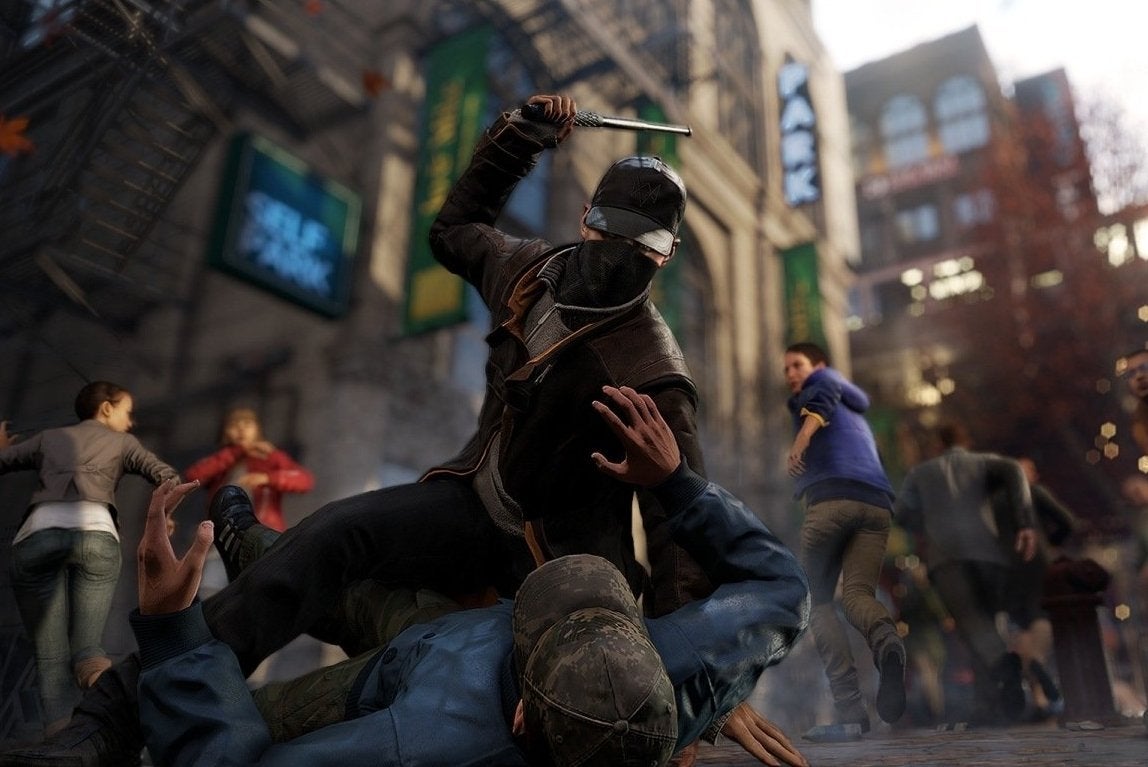 Ubisoft took a risk delaying its new intellectual property Watch Dogs out of last year's holiday release season, but it appears to have paid off. The company today announced its quarterly results for the three months ended June 30, revealing that the new franchise has shipped 8 million copies worldwide since its launch in May.
Watch Dogs drove Ubisoft's revenues for the first quarter of the fiscal year up a whopping 374 percent year-over-year to €360 million ($489.4 million), beating the publisher's expectations by €50 million ($68 million). In a post-earnings conference call, Ubisoft also credited downloadable sales of Watch Dogs as a main driver of growth in digital revenues, calling its contribution "much bigger" than that of free-to-play games and new digital releases like Child of Light and Valiant Hearts: The Great War. Ubisoft's digital revenues for the quarter totalled €84 million ($114.2 million), up 149 percent year-over-year.
Breaking down the company's revenues by platform, the PlayStation 4 accounted for 36 percent of all sales, more than twice that of any other system. The Xbox One and PlayStation 3 were next with 17 percent of sales each, while the PC and Xbox 360 trailed with 14 percent each. Ubisoft executives cautioned that this skewing toward the PS4 may not reflect the overall market due to a promotion that saw a handful of Watch Dogs missions available only to players on Sony platforms.
Despite beating expectations, Ubisoft decided not to adjust its full-year sales targets. For the current quarter, Ubisoft has projected sales to be down 61 percent year-over-year to €85 million based on a lighter release schedule. Last year's second quarter saw the launches of Splinter Cell: Blacklist, Rayman Legends, and Just Dance 2014. With Ubisoft pushing the release of Just Dance 2015 back into its third quarter, the headlining releases for the current quarter include Tetris Ultimate on Xbox One and PS4, as well as Airmech Arena on Xbox 360.