Watch Dogs holds on to #1
Only new entry is Enemy Front at 19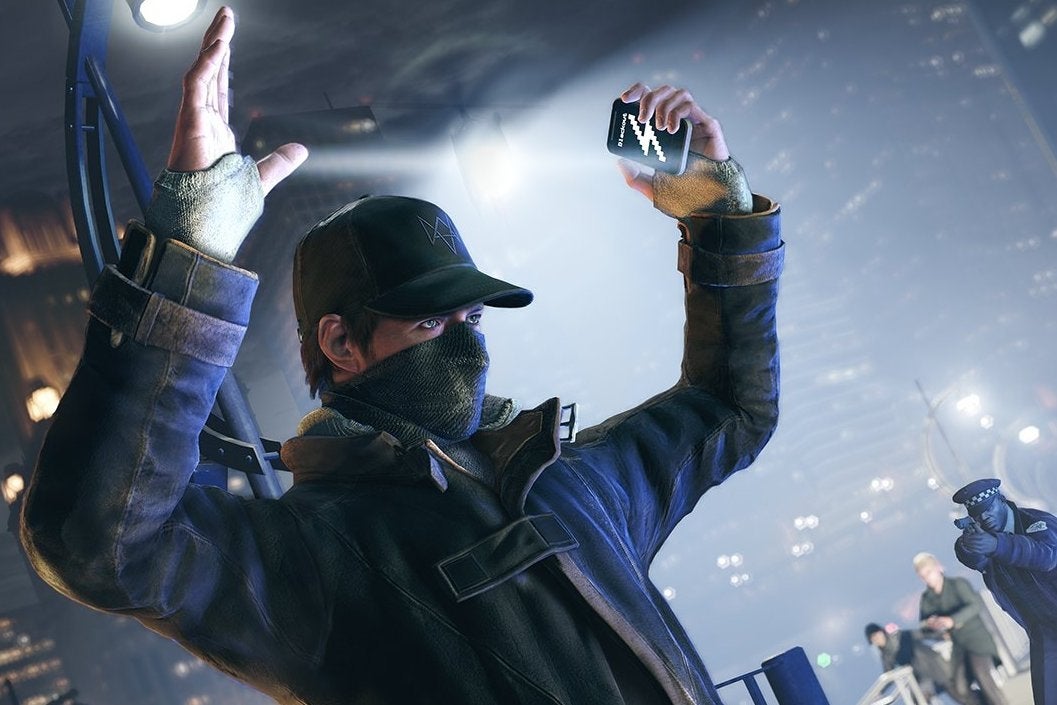 Despite a 47 per cent drop in sales Watch Dogs is still the UK number one, thanks to a quiet week for sales. It's almost as if there was a major sporting event distracting everyone from their consoles.
One game did benefit, as 2014 FIFA World Cup Brazil saw a 16 per cent rise in sales that pushed it up the chart to second place.
There was only one new entry, as Enemy Front snuck in at 19.
UKIE Games Charts courtesy of GfK Chart-Track
| Last Week | This Week | Title |
| --- | --- | --- |
| 1 | 1 | Watch Dogs |
| 6 | 2 | 2014 FIFA World Cup Brazil |
| 4 | 3 | Wolfenstein: The New Order |
| 2 | 4 | Mario Kart 8 |
| 5 | 5 | FIFA 14 |
| 9 | 6 | Titanfall |
| 7 | 7 | Minecraft: PlayStation 3 Edition |
| 8 | 8 | Call Of Duty: Ghosts |
| 3 | 9 | Murdered: Soul Suspect |
| 10 | 10 | Minecraft: Xbox 360 Edition |
| 11 | 11 | Grand Theft Auto V |
| 12 | 12 | Battlefield 4 |
| 17 | 13 | Assassin's Creed IV: Black Flag |
| 13 | 14 | The LEGO Movie Videogame |
| 15 | 15 | Tomodachi Life |
| 16 | 16 | LEGO Marvel Super Heroes |
| 18 | 17 | Plants Vs Zombies: Garden Warfare |
| 19 | 18 | LEGO The Hobbit |
| New entry | 19 | Enemy Front |
| Re-entry | 20 | Terraria |