Washington bills would carve out exceptions for games in gambling law
Bipartisan legislation aims to protect gaming industry from lawsuits if games don't let users cash out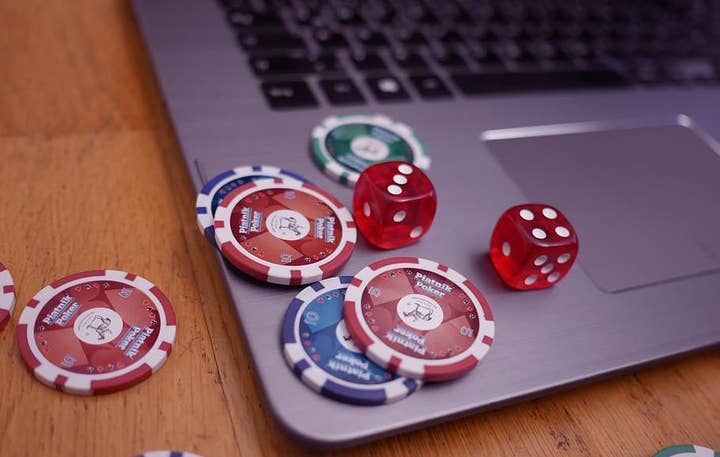 A handful of lawmakers in Washington state have put forth legislation aimed at preventing class-action lawsuits against video game companies. Two similar bills have been put forward in the state's Senate and House of Representatives this month that would change the legal definition of "illegal gambling games" to carve out an exception for video games.
Both pieces of legislation would add a sentence to existing gambling law stating, "For purposes of this section, 'illegal gambling games' does not include online games of chance when played solely for entertainment purposes with virtual items if such virtual items may be used only for gameplay and may not be, per the terms of service of the game, transferred, exchanged, or redeemed for money or property."
The justification for the change is spelled out in each bill as an attempt to protect the state's gaming businesses from lawsuits after two companies based in Washington had class-action lawsuits filed against them. The law doesn't spell out which companies, but it would presumably be the social casino outfits Big Fish Games and Double Down Interactive, both of which have been named in class action complaints since a 2018 court ruling that Big Fish Games' Big Fish Casino qualified as illegal gambling because its virtual currency counted as a "thing of value."
While the new legislation deals with the ability of players to cash out virtual items for real-world money, it does not directly reference the primary reason Big Fish Casino was deemed to be illegal in the first place. The judge in the 2018 ruling specifically said the ability to cash out was not the determining factor in virtual currency having value. Instead, the reason Big Fish Casino chips qualified as things of value was how they extended users' privilege of playing the games with more wagers or spins on a slot machine.
The two pieces of pending legislation -- House Bill 2720 and Senate Bill 6568 -- both have bipartisan support, with Democrats and Republicans sponsoring the measures. Both bills are also clear in that their motivation is to protect Washington-based businesses from consumer legal action.
As the legislators wrote in the text of House Bill 2720, "These lawsuits, if decided adversely to the game companies, pose a substantial financial risk for video game development in this state. The further possibility exists that companies based in Washington will move their base of operations to other states, which would remove thousands of jobs from the state and a currently incalculable, but materially significant, amount of tax dollars.
"Therefore, it is the intent of the legislature to remove this economic uncertainty by clarifying that a player is not entitled to recovery under RCW 4.24.070 unless the video game played provides a mechanism for the withdrawal of money or property from the game."
The introduction of the bills comes a month after the formation of the Game On WA coalition, a group advocating for free-to-play and social game developers that warns the state legislature must act or else gambling concerns around social games "could mean game over for a vibrant and growing industry in this state." Game On WA is co-chaired by former Washington governor Gary Locke, Washington Technology Industry Association CEO Michael Schutzler, and Kristina Hudson, executive director of the OneRedmond economic development group.