Warner Bros to develop web series on upcoming mech-shooter Hawken
Warner Premiere to work with Copper Media and DJ2 to promote Hawken web series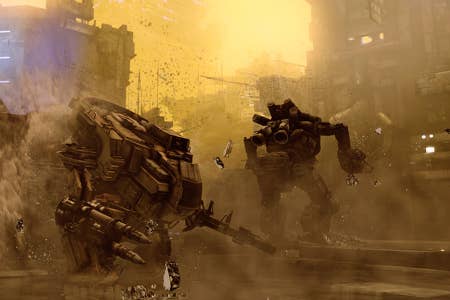 Adhesive Games started from relative obscurity with its Hawken title, a mech-based combat title set in an apocalyptic world where humanity fights for the last of resources. The game, first revealed as an indie free-to-play title, has exploded in buzz and popularity over the past few months, and now Warner Premiere is hoping to leverage Hawken buzz with a new web series, produced in conjunction with Copper Media, DJ2 Entertainment and Warner Bros. Digital Distribution.
"We believe 'Hawken' is a cutting-edge gaming franchise that lends itself to multiple platforms and we're very excited to work with Copper Media and DJ2 to develop it into a top-flight digital series," said Eva Davis, Executive Vice President and General Manager of Warner Premiere. "Warner Bros. Digital Distribution proved there is a way to reach a sizable and passionate audience with this type of property, as we have seen with 'Mortal Kombat: Legacy' which has reached over 70 million views since its debut."
"We're thrilled to be working with forward thinking partners like Warner Premiere, Warner Bros. Digital Distribution, Copper Media and Meteor Entertainment's CEO Mark Long on such a cutting-edge creative venture," said Dmitri Johnson, CEO/Partner of DJ2 Entertainment. "This is an exciting, emerging medium and a fresh new way to bring 'Hawken' to a tech-savvy audience," added Dan Jevons, CCO/Partner of DJ2 Entertainment.
Hawken is set to launch on December 12 for PC, tablets and Macs. The game will also be available on the Gaikai platform for cloud gaming. A closed beta of 300,000 is set to start in the fall.