Warner Bros Interactive appoints David Haddad as SVP of Digital
Haddad will manage WBIE's global digital games portfolio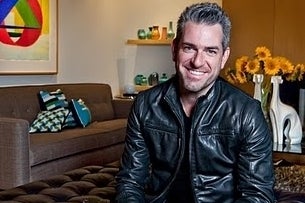 Warner Bros Interactive Entertainment (WBIE) has named David Haddad as the company's new senior vice president of digital publishing. Haddad will oversee all of WBIE's digital titles, including MMO, free-to-play, and MOBA games. He will also find new business opportunities in the digital games market and handle virtual merchandise sales.
"We are making innovative strides in the digital games business and we feel we have found a great leader in David who can build upon our foundation," said Warner Bros Interactive Entertainment president Tremblay. "David has excellent experience and knowledge of the digital business world and will lead our broader efforts as we forge new opportunities in the industry."
"I'm thrilled to join Warner Bros. Interactive Entertainment with its strong base of games and rich, diverse brands," said Haddad. "To make the most of this great opportunity, my focus will be on expanding the company's impact in the fast growing digital games space."
Prior to his current appointment, Haddad was the chief operating officer for Activision Blizzard's Guitar Hero business and chief operating officer for Sierra Online.