Warhammer Online shutting down
EA Mythic to pull plug December 18 as licensing deal with Games Workshop runs out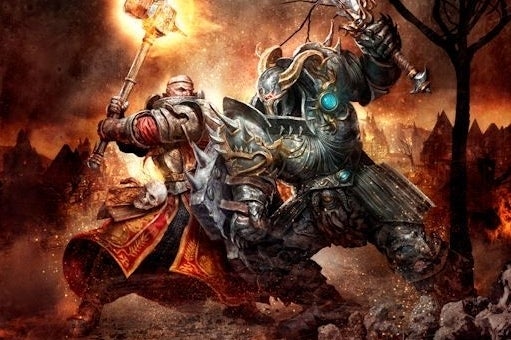 The Age of Reckoning is drawing to a close. EA Mythic today announced that it will pull the plug on its MMORPG Warhammer Online: Age of Reckoning on December 18.
The end of the game coincides with the end of the licensing agreement between Electronic Arts and Warhammer tabletop game maker Games Workshop. That agreement also saw the creation of Warhammer Online: Wrath of Heroes, a free-to-play MOBA game that never emerged from beta testing and was scuttled in March.
"Games Workshop has cultivated a world class IP," said Warhammer Online producer Carrie Gouskos in a note on the game's official site. "We were lucky enough to play in their universe for nearly a decade, with five great long years live. However, like all things, our contract has come to an end. Both Games Workshop and Mythic agreed to part ways, despite how hard it is emotionally on us to let the game go. It has been a tremendous honor to work with Games Workshop and even though we may be parting ways, our relationship with them remains strong."
Earlier this year, Games Workshop confirmed it was changing its licensing strategy, eschewing exclusivity to partner with numerous companies on platform- and subject-specific deals.