VR company Jaunt adds $65m to its wallet
Specialist in cinematic VR now has over $100m in funding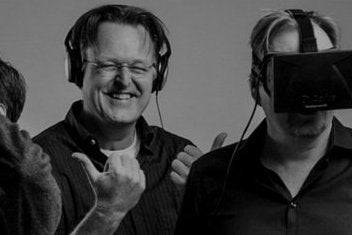 Cinematic VR company Jaunt has just brought its funding total to over $100 million with its latest $65 million series C round.
"This round further illustrates our commitment and dedication to advancing the scope of cinematic VR - for filmmakers, storytellers, and audiences alike," said CEO Jens Christensen.
"With the support of these world-class companies, we will explore new avenues, building on our leadership position to deliver amazing VR experiences using best-in-class tools, technology, and creative teams."
The round was led by The Walt Disney Company; Evolution Media Partners - a partnership of CAA-backed Evolution Media Capital, TPG Growth and Participant Media; and China Media Capital (CMC). The companies previous investors include Google Ventures, Highland Capital, Redpoint Ventures, Sky and SV Angel.
"When Jaunt launched a little over 2 years ago, VR was the domain of a few enthusiasts like us," added Jaunt's Chief Business Officer David Anderman.
"Fast forward to today, with the ability to view VR content on any current smartphone, and a half dozen head mounted displays launching in the next 12 months, the addressable number of users will instantly be in the millions, and quickly grow from there. We look forward to supplying great content to all those users and contributing to the success of VR as a new content medium."
When GamesIndustry.biz spoke to Sony Computer Entertainment's president of Worldwide Studios Shuhei Yoshida recently he explained that video was key to consumer support for VR headsets.
"I totally believe that the panorama videos could be super important for Morpheus as well. Not everyone in the household is a gamer so when you have to spend more money to buy it you want to have your family on your side, and non-gaming content is perfect."