Voodoo opens Istanbul office
Hyper-casual developer already has offices in Paris, Amsterdam, Berlin and Barcelona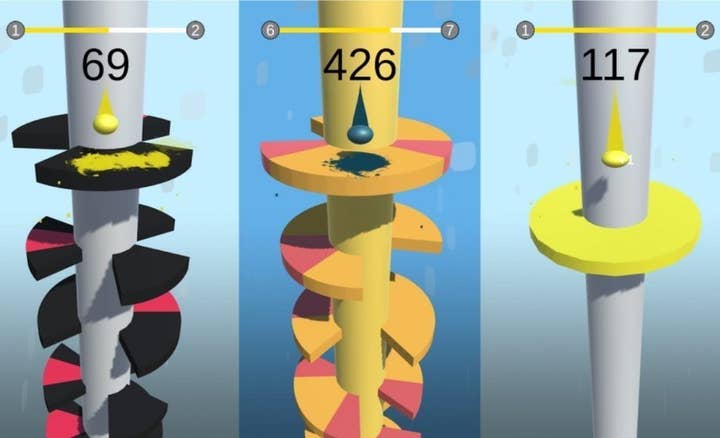 Paris, France 1st August 2019: The world's number one mobile games publisher Voodoo has today announced the opening of a new office in Istanbul, the latest move in a period of recent growth as the company expands into new markets across the globe. Voodoo's current expansion reflects their unmatched success in the hypercasual market, and comes as a third of App Store Top 10 Games are from the Paris-headquartered mobile games publisher.
Voodoo's Istanbul office will operate purely as an extension of its Paris-based publishing capability, working with local studios to coach on how best to optimise, monetise, and market their games. The on-the-ground presence will be supported by the wider Voodoo team, as well as their innovative dashboard, allowing developers to work transparently with Voodoo publishing managers to create the next chart-topping title.
The move to Istanbul follows recent studio openings in Berlin, Amsterdam and Barcelona; with continued growth demonstrating the company's drive to develop the sector and expand the hypercasual market.
Voodoo's decision to establish a new studio in the Turkish city is reflective of Turkey's rapidly growing status as a games hub. Turkey's digital game exports reached $1.05 Billion in 2018, with the market valued at an estimated $750 million, making it a prime candidate for further development and support.
Publishing Manager Corentin Selz, who is opening the new Istanbul studio said: "We were pleased to have hosted a successful game jam in Istanbul in April, and experienced the vibrant games community that is growing there. After the event, we knew that we wanted to be involved in supporting the country's developers and wider industry."
Voodoo employs a unique and agile approach to publishing; from coaching and iterating, marketing and monetisation - through to supporting on live ops. This agility was reflected in the speed of decision making - from game jam success, to new office in just 2 months.
The mobile games publisher has found success thanks to a flat structure, that allows anyone to pitch ideas and projects, ensuring continual innovation from within the business. Supporting project ownership and an operating methodology that encourages even non-gamers to share concepts confidently, Voodoo's publishing process affords every idea the same degree of investment.
"Istanbul offers a superb location for a new office, creating a strong base to support a new generation of talent. With our continuing success and Turkey's growing scene, we will undoubtedly be able to craft something very special that will impact the market for years to come", said Voodoo's Head of Publishing Cédric Roux.
Headquartered in Paris since launch in 2013, Voodoo's extensive stable of games now includes over 100 mobile titles, retaining more than 300 million monthly active users. Between Q4 2018 and Q1 2019 Voodoo outpaced its nearest hyper-casual rivals by 150%, with 771 million downloads in six months. The studio's major hits include Helix Jump, Baseball Boy, Snake vs Block, Hole.io, Aquapark.io, Purple Diver and Roller Splat.
Voodoo will also soon be announcing the date for an event in Istanbul - showcasing success stories and case studies, and coaching local studios on how to evolve their titles for success in the highly competitive mobile games market.