Vive Developer Editions now shipping
Valve's virtual reality headset heading out into the wild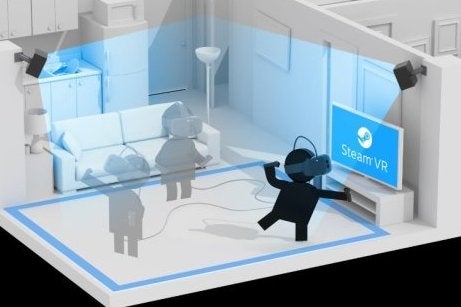 Developers who applied for a Valve virtual reality headset development kit should keep an eye out for their mailman, as the company has confirmed it has started sending out Vive Developer Editions.
"This week, we have started shipping the Vive Developer Editions. This first wave includes a wide range of developers from major movie studios, triple A developers, to small indie teams working on their first title. We will continue to ship to additional developers through the spring and summer," said Valve's Chet Faliszek.
The development kit includes the headset, two Lighthouse base stations, two wireless Steam VR controllers as well as all the necessary cables and instructions.
Valve has followed a different model to Oculus VR when it comes to development kits. DK1, the first Oculus development kit, was funded by a Kickstarter campaign with backers who pledged $300 or more getting a headset.
You can see Faliszek talk more about virtual reality at the video below.