Vita hangs on in Japan, 3DS almost to a million this year
Sony's portable offering didn't see a rise in sales from the company's Game Heaven announcements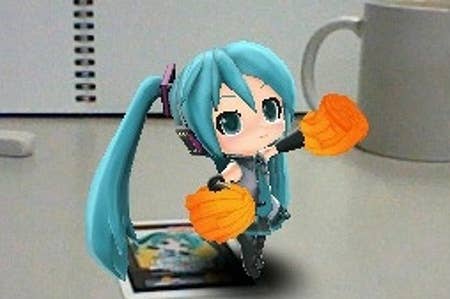 Nintendo continued to dominate the Japanese charts this week, as the 3DS comfortably lead hardware sales and made up nine of the entries in the top 20 software titles.
Figures published by Media Create and reported by Andriasang show that the 3DS console sold 68,951 units, followed by PlayStation 3's 34,816 while the original PSP took third with 34,816.
The new Vita only managed fourth with 10,041, despite a recent promotional drive for the machine.
Namco Bandai's One Piece Pirate Musou for PS3 took the top spot in the software charts, making its total sales 745,907 and securing its place at the most successful outing yet for the franchise.
One Piece Pirate Musou (PS3)
Hatsune Miku and Future Stars Project Mirai (3DS)
Street Fighter x Tekken (PS3)
Gundam UC (PS3)
Metal Gear Solid Snake Eater 3D (3DS)
Mario & Sonic at London Olympics (NDS)
Mario Kart 7 (3DS)
Super Mario 3D Land (3DS)
Harvest Moon Hajimari no Daichi (3DS)
Monster Hunter 3G (3DS)