VG247 relaunches with new look
"This isn't a vanity project for VG247"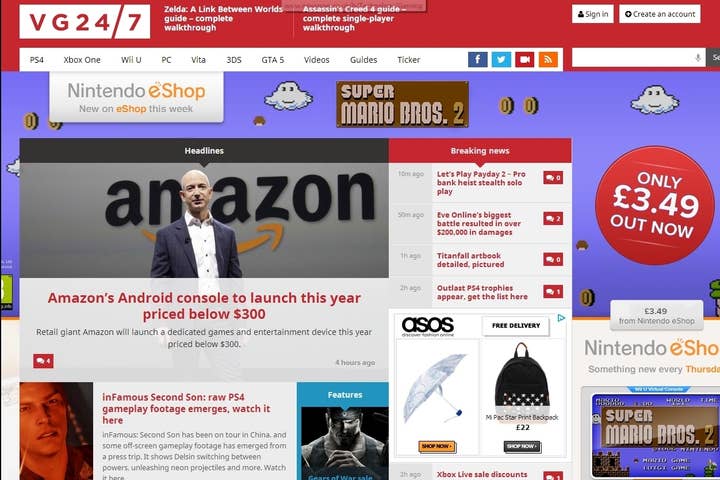 Games news website VG247 relaunched with a new look yesterday, add new features to allow its team to break news faster and grow the readership in 2014.
"This isn't a vanity project for VG247: this is a redesign that emphasises our strengths as we continue pushing into 2014," said editor Matt Martin.
"As our remit expands beyond fast news and quality features into regular video and broadcast content, we needed the site to evolve with us. The redesign is built around our core values and will allow our most heavily-trafficked items to reach wider audiences."
VG247 is part of the Gamer Network and first launched in 2008. In 2013 its November traffic hit a record total of 3.1 million unique users and 7.6 million page views.
"VG247's latest design is its best yet, taking us beyond the blog to fully embrace Twitter, Facebook, YouTube and guides," added publisher Patrick Garratt.
"I'm extremely impressed with the efforts of the Gamer Network team and look forward to continued success based on this full revamp. We are confident the new design, new-look staff structure and editorial enhancements will allow us to build significantly on record traffic in 2014."