Valve writer Chet Faliszek to speak at Eurogamer Expo
Developer session will offer advice on a career in the industry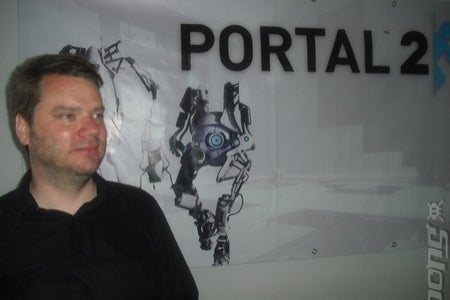 Attendees to the upcoming consumer show the Eurogamer Expo will get the chance to see Valve writer Chet Faliszek talk about getting a job in the industry.
"It's always a pleasure to have Valve at the Eurogamer Expo, so we're delighted Chet's joining us again this year," said Eurogamer's Tom Bramwell.
"Valve is doing fascinating things and I wouldn't miss this session for the world."
Faliszek will appear at midday on Friday September 28 and at 5pm on Sunday September 30 to present "How to give yourself a job in the game industry."
The consumer show will also feature developer sessions from Hideo Kojima, Capcom, Peter Molyneux, 343 Industries and Criterion games. Tickets for Eurogamer Expo 2012 are now available at eurogamerexpo.com
The show takes place September 27 - 30 at Earls Court in London, where GamesIndustry International will also be hosting the the GamesIndustry Fair and Games Invest.