Valve prepares Steam Family Sharing for beta
Soon, you'll be able to share your game libraries with authorized friends and family.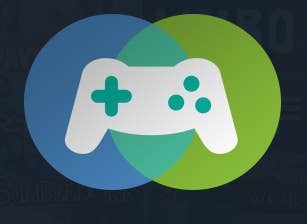 Valve has announced its new Steam Family Sharing feature, which will be heading into limited beta next week. The service lets users share their game libraries with authorized friends and family members. Authorized users will have their own Steam achievements and saves when they borrow your games.
"Our customers have expressed a desire to share their digital games among friends and family members, just as current retail games, books, DVDs, and other physical media can be shared," explained Anna Sweet of Valve. "Family Sharing was created in direct response to these user requests."
A Steam account can authorize Family Sharing on up to 10 devices at any time. The primary owner of a library will always have access to their games; if someone is borrowing a game and you start one up, they'll be prompted to purchase or quit the game.
Sadly, not every game on Steam is available for sharing: any game that requires an additional third-party key or account won't work. And users should make sure they trust whoever they share their libraries with because sharing privileges may be revoked if an authorized borrower uses a shared game for cheating or fraud.
Interested Steam account holders can register their interest in beta here and learn more about the service here.