Valve creating "Steam Box"
Valve may be getting into the hardware business with its own console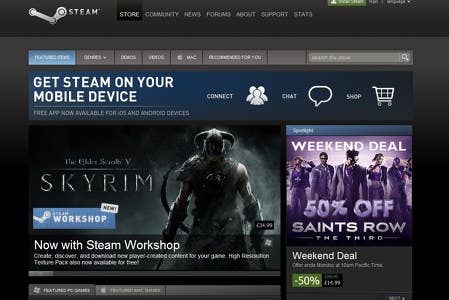 Valve may be creating their own spec for a PC-technology based 'Steam Box' that would be built by a variety of partners, according to a report on The Verge.
According to sources, the recently announced Alienware X51 may have been built with this in mind and could be upgraded to work with the Steam software planned for this new spec.
Reportedly, meetings were held at CES to demo an early version of the console to selected companies. The basic spec would be an Intel Core i7 CPU, 8GB of RAM, and an Nvidia GPU. These boxes would be capable of running standard PC games, and even rival digital distribution services.
One of the big differences between Valve's rumored box and the existing consoles would be a lack of bureaucracy or licensing fees. Other features might be controllers that can be reconfigured for different uses, and possibly biometrics.
The speculation is that Valve may announce this at GDC, or at least that more information may be made available to potential partners working up to a full E3 rollout. We'll be following this story at GDC to see if more information comes out.