Valve and Nexon launching DOTA 2 in Korea and Japan
Valve hopes to get its e-sports contender into a leading e-sports market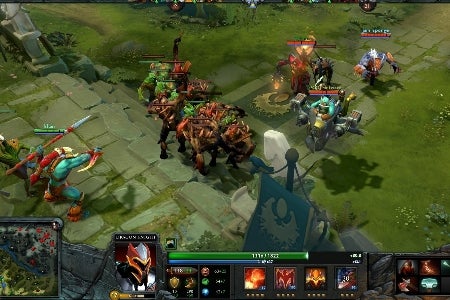 Nexon and Valve have partnered to publish Dota 2 in Korea and Japan. Dota 2 is the sequel to the Warcraft III 'Defense of the Ancients' mod that has inspired the best-selling League of Legends. Nexon and Valve previously teamed-up on Counter-Strike Online 2, a version of Valve's Counter-Strike games for the Asian market.
"We are very excited about working with Valve to publish Dota 2 and build on the worldwide momentum of the highly successful franchise. We look forward to providing players in Japan and Korea the opportunity to experience this exciting new game," said Nexon Korea CEO Min Seo.
South Korea is a strong e-sports market, driven primarily by the region's love of Blizzard's Starcraft series. League of Legends also enjoys a huge following in the region, with Blizzard also looking to get in on the DotA action with the free-to-play Blizzard All-Stars.
No specific release date for Dota 2 was given.